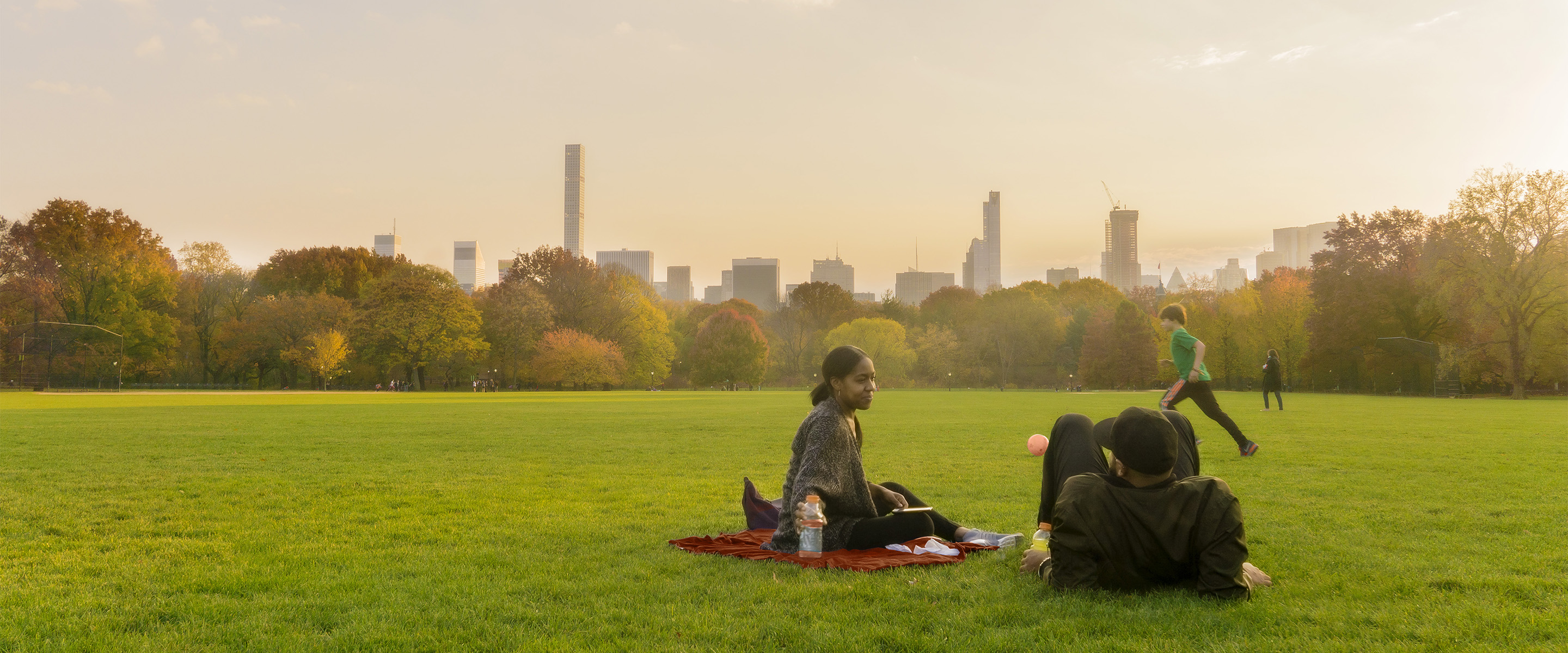 Visual Description:  Great ape on the Great Lawn.
VLEAG  =  GAVEL,  EKRCE  =  CREEK,  TRYIGT  =  GRITTY,  LAAAEZ  =  AZALEA   —   Giving us:  GALREEGRTALA
Clue/Question:  Avoiding capture was tough for King Kong because he was – – –
Answer:  LARGE AT LARGE
( . . . or in Hudson Yards!  Sure.  I'd say he was generally large at everything.  He was a gigantic gorilla from Skull Island.  When you're that big you can run, but you can't hide.  Not even in New York City!  But who could blame the big guy for heading to Central Park?  Grass and trees are much more familiar to him than concrete and skyscrapers.
We've seen all of today's clue words before.  And, we've seen both "ekrce" and "tryigt" before.  But the other two jumbles appear to be new.  None of them were too tough, IMO.  The answer letter layout was a twirly twelve letter jumble.  Being a huge fan of police procedurals I was able to see AT LARGE immediately.  The remaining GALRE gave me the other/first LARGE.
Cute cartoon of two of New York's finest catching up with Kong.  It looks like Kong stopped to get a few dirty-water dogs!  They're not exactly good for you, but they sure hit the spot!  I'm not sure what Kong is trying to hide behind.  Those hotdog stands don't have those kind of menus.  Maybe he – somehow – found a newspaper?  Do they still print those things?  LOL!  Be well and do good, friends.)   —   YUR
Images courtesy of Google