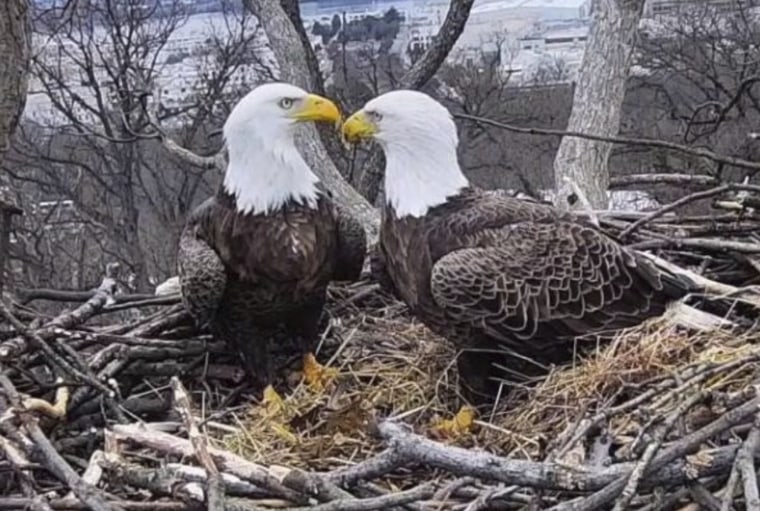 Visual Description:  Mixed emotion eagles.
RYAWE  =  WEARY,  RUTMS  =  STRUM,  KNHASE  =  SHAKEN,  LPATLE  =  PALLET   —   Giving us:  ERYSTMSENPET
Clue/Question:  After their children were able to leave home, the eagle parents were – – –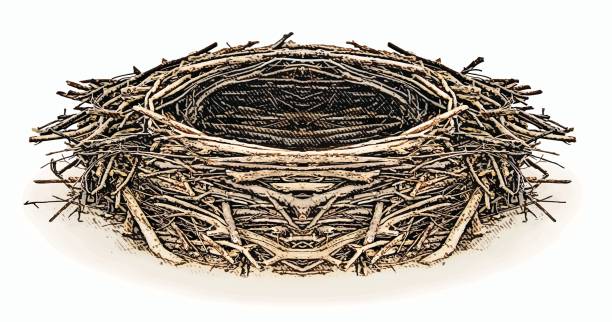 Answer:  EMPTY NESTERS
(A literal/figurative pun.  Not all that stinky.  In 1963 there were less than 500 nesting pairs of bald eagles in the United State.  Now, due to the banning of DDT, and an aggressive policy of breeding the birds in captivity and then releasing them, there are nearly 320,000 of the majestic birds in the lower 48 states alone.  This just shows what good can come from man working WITH nature, instead of against it.
All of today's clue words have been used in previous Jumbles.  But all of the jumbles appear to be new!  I didn't find any of them difficult though.  The answer letter layout was a twinkly twelve letter jumble.  More than adequately cryptic.  But I highly doubt that many of you struggled to get the final answer.
Great cartoon of the eagle couple watching their progeny fly away.  It looks like it could be either Alaska, or somewhere in the Rocky Mountains.  Although I believe they can be found in most states these days.  I've seen them here in New York.  One flew right in front of me as I was coming into Deposit, NY on Rte 17 West.  And, one of my neighbors said she saw one right in our town, just this week.  Be well and do good, friends.)   —   YUR
Images courtesy of Google