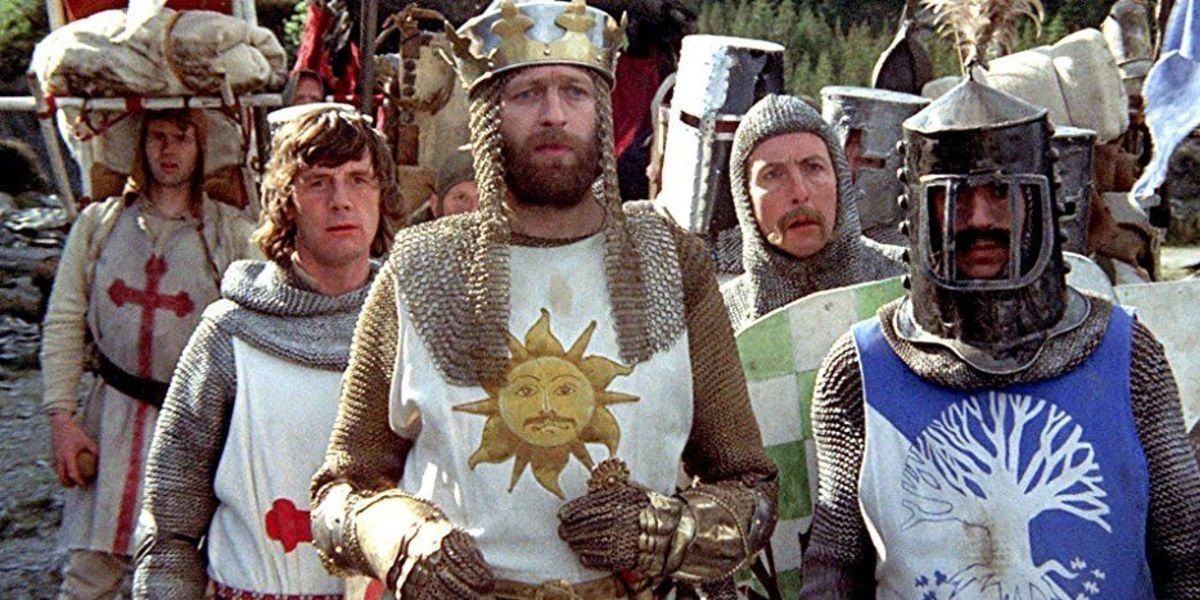 Visual Description:  The siege!
BELARH  =  HERBAL, GITPOS  =  SPIGOT,  PXOEES  =  EXPOSE,  KNAHES  =  SHAKEN,  NSOLOE  =  LOOSEN,  SASING  =  ASSIGN   —   Giving us:  HLPGTESEKENLSSSI
Clue/Question:  During long battles, King Arthur and his men had some – – –
Pre-Answer:  Two Words  (9-letters)  "(7-letters)"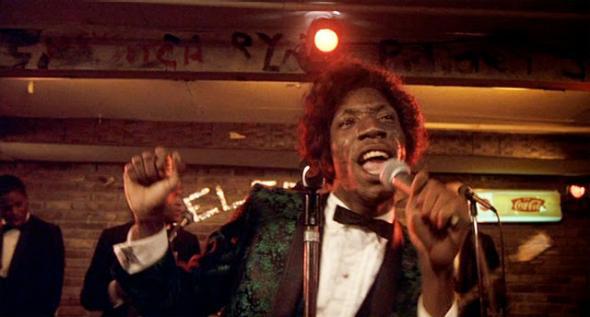 Answer:  SLEEPLESS "KNIGHTS"
(Great stinky pun!  Reminds me of Otis Day and the Knights!  Originally, a fictional roadhouse band in the 1978 comedy classic movie "Animal House", but in the 1980s became an actual band!  They were famous for their rendition of "Shout", which has been adopted as the Buffalo Bills fight song.  And, of course, the cartoon is putting me in mind of another comedy classic movie, "Monty Python and the Holy Grail"!  Hilarious!  If you guys are jonesing for a laugh look up/stream one of those movies.  Both are very funny!
We've seen all of today's clue words before.  Four of the jumbles appear to be new, but we've definitely seen both "pxoees" and "nsoloe" in previous Jumbles.  I found "sasing" a little challenging.  The answer letter layout was a sensational sixteen letter jumble.  I was getting a little worried when I saw so relatively few vowels, but the quotation marks in the final answer slots made this a no-brainer.
A great cartoon of Arthur and his men, defending the castle keep.  It's looking like the attackers are relentless, as our heroes are looking pretty exhausted.  But they are not beat!  They will rally, because they are defending Camelot!  LOL!  Fun Sunday Jumble.  Be well and do good, friends.)   —   YUR
Images courtesy of Google