Visual Description:  Sibling quibbling.
TUYHO  =  YOUTH,  SBNIO  =  BISON,  KARYEB  =  BAKERY,  TUTWIO  =  OUTWIT   —   Giving us:  YOTBNKYOT
Clue/Question:  When her brother tied her shoes together, he was being a – – –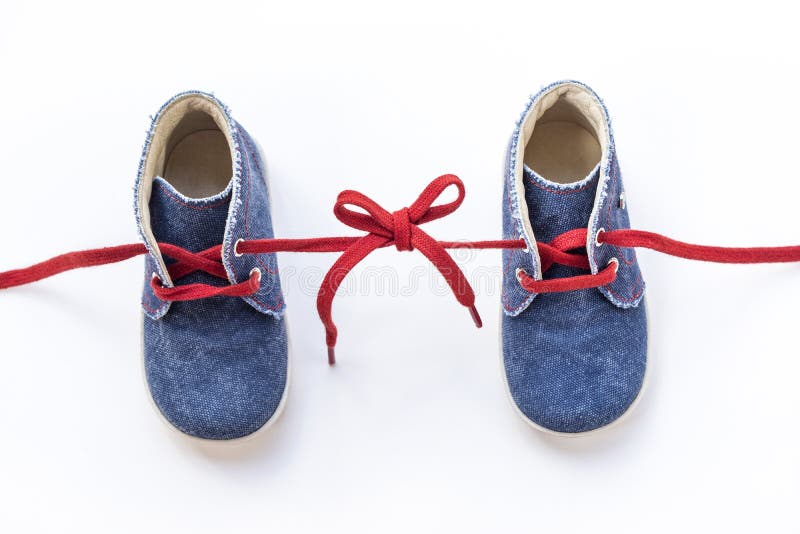 Answer:  "KNOTTY" BOY
(Groans all around?  But, of course!  A good stinky pun is supposed to elicit some groans.  That's how you know it's a good pun!  There were no new clue words today, though all of the jumbles came up as new.  For me, "karyeb" was the toughest solve.  For a minute, I thought I might have to back into it, but it came to me.  I was toying with "breaky" for a bit, but I was certain that Billy Ray Cyrus had nothing to do with today's Jumble.
The answer letter layout was a splendid jumble!  I don't think it gave anything away.  The quotation marks, and the second word being three letters long, gave me all I needed.  I liked the play on naughty.
The cartoon was cute.  Little miss sunshine vs. young master mega-death.  And, Abba in the middle.  Maybe I should start critiquing Jeff's drawings for their religious symbolism?!  Nah!  I'd rather keep things light and pithy.  Be well and do good, friends.)   —   YUR
Images courtesy of Google