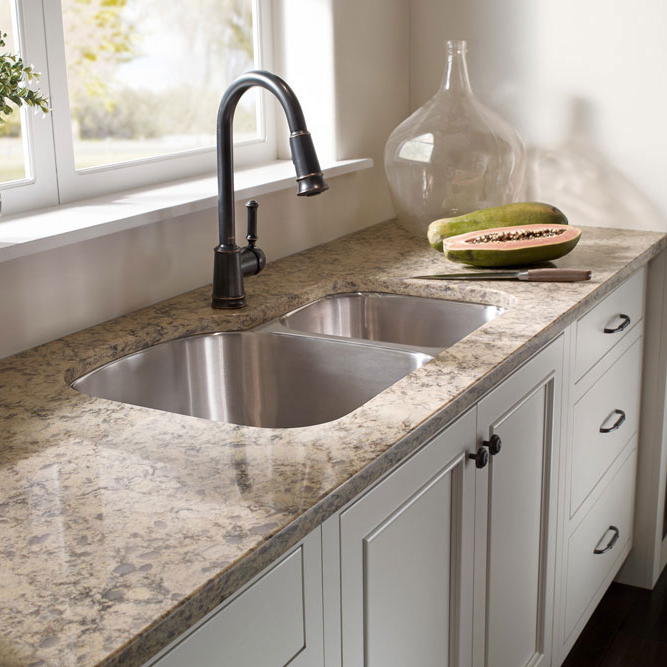 Visual Description:  Kitchen counter craze.
PHEDT  =  DEPTH,  LUCTO  =  CLOUT,  GUYNHR  =  HUNGRY,  IERFUG  =  FIGURE   —   Giving us:  DETCTUNGIGE
Clue/Question:  The company's new facility for producing granite and marble countertops was – – –
Answer:  CUTTING EDGE
(An interesting pun.  It's a hugely popular phrase/term these days.  People in marketing love to use it.  I wasn't quite expecting it, but I was able to get it quickly. 
No new clue words today.  However, three of the jumbles are coming up as new.  We've definitely seen "phedt" before.  The answer letter layout was a fine eleven letter jumble.  I can see how some of you might have struggled some in getting the final answer.
Great factory cartoon.  I was wondering if that machine was cutting out positions for sinks to go in?  Made sense to me.  Be well and do good, friends.)   —   YUR
Images courtesy of Google