Visual Description:  The trouble with turbulence delays.
NROPE  =  PRONE,  AZUEG  =  GAUZE,  AUNAGI  =  IGUANA,  HRETIM  =  HERMIT   —   Giving us:  PRAUEINHIT
Clue/Question:  A flock of geese was headed south for the winter, but when they'd arrive was – – –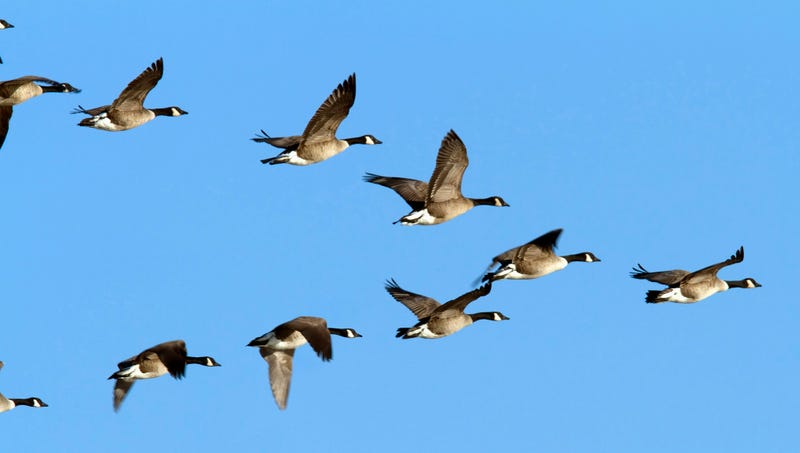 Answer:  UP IN THE AIR
(Another relatively simple punswer!  But cute.  I always like talking animal Jumbles.
None of the clue words are new today, but all of the jumbles appear to be so.  I was able to see all of the clue words instantly today.  The answer letter layout was a proper ten letter jumble.  Having the answer broken up into four short words made this an easy solve.
Good looking Canada Geese.  I remember when seeing the geese in flight would signal either, the coming of winter, or the return of spring.  Now, a lot of the geese stay around pretty much all year long.  They're a bit noisy and messy, but they're still beautiful animals.  Be well and do good, friends.)   —   YUR
Images courtesy of Google.