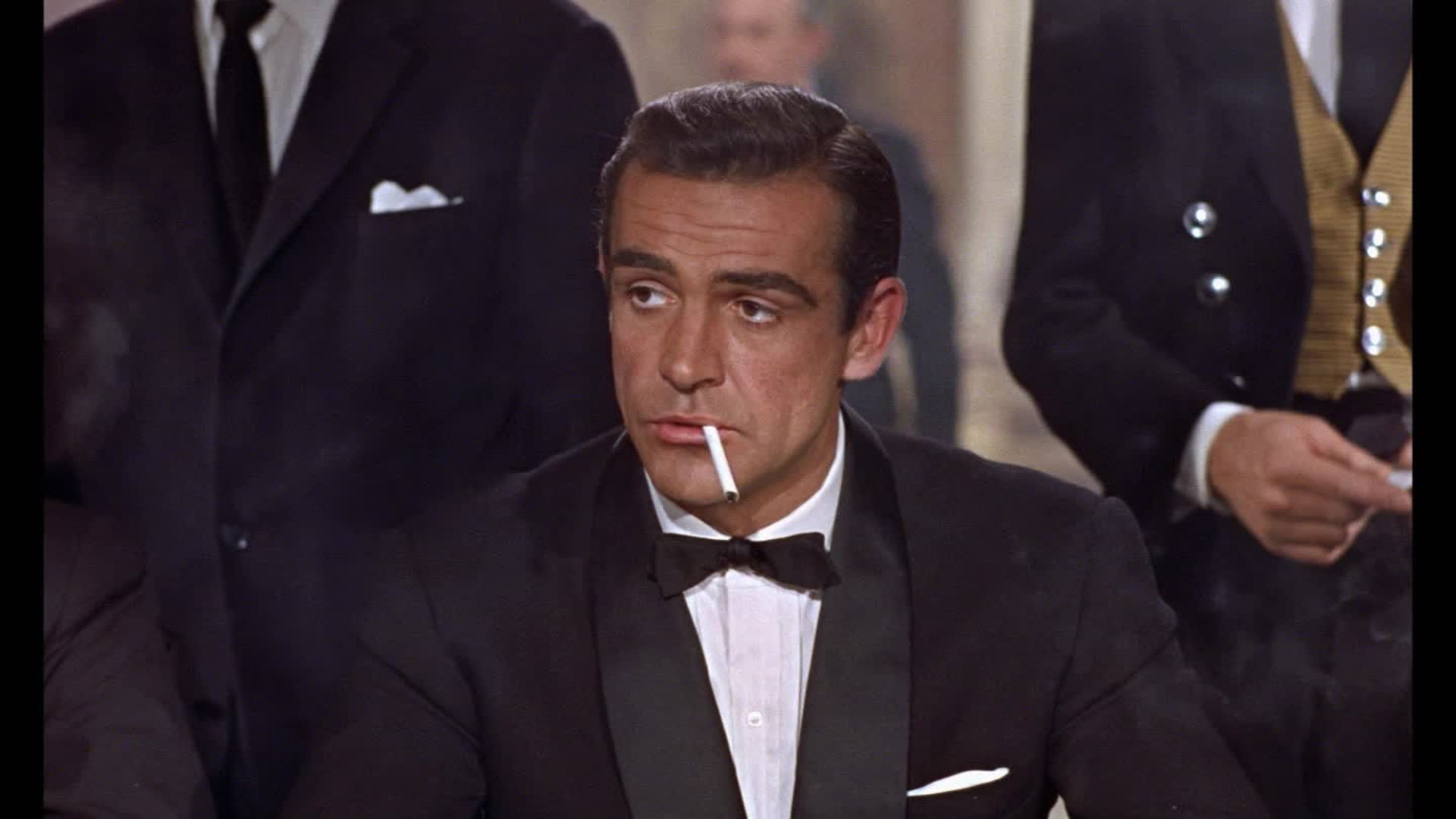 Visual Description:  Jeff's poker dream.
HEWIG  =  WEIGH,  DEUSE  =  SUEDE,  ETMIDU  =  TEDIUM,  ROLDAL  =  DOLLAR   —   Giving us:  WIHSUETEIMDLL
Clue/Question:  The poker player got the card he needed for a royal flush, which – – –
Answer:  SUITED HIM WELL
(I remember when almost everybody dressed up when they went to a casino.  Casino gambling used to have an air of sophistication.  Especially in the movies.  Now, people go to casinos in jeans and tee shirts.  I'm sure many/most whales still dress up, but for the rank and file it's very casual.   No more glamour.
All of today's clue words have been used before.  However, all of the jumbles are coming up as new for me.  The only one that tripped me up a little was "etmidu".  The answer letter layout was a terrific thirteen letter jumble.  It took a few seconds for the pun to hit me, but the answer was there in the cards.
Great James Bond cartoon!  Although, I don't remember James playing Poker.  He was more a Baccarat and Craps guy.  I mean the Sean Connery Bond, as the cartoon is showing.  Maybe one of the other Bonds though.  I also liked Blofeld sitting at the other end of the table, petting his Persian cat!  Good Friday fun.  Be well and do good, friends.)   —   YUR
Images courtesy of Google
Happy birthday to Jason Scheff of Chicago!