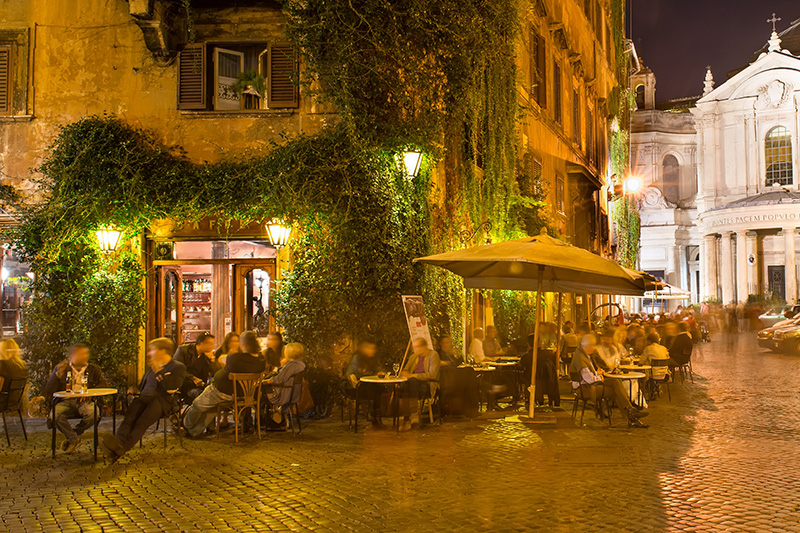 Visual Description:  Where I never had a bad meal.
MOHOP  =  OOMPH,  GEAAD  =  ADAGE,  GTRREE  =  REGRET,  LNOIEN  =  ONLINE   —   Giving us:  MAAREO
Clue/Question:  The outdoor restaurants in the capital of Italy were creating a pleasant – – –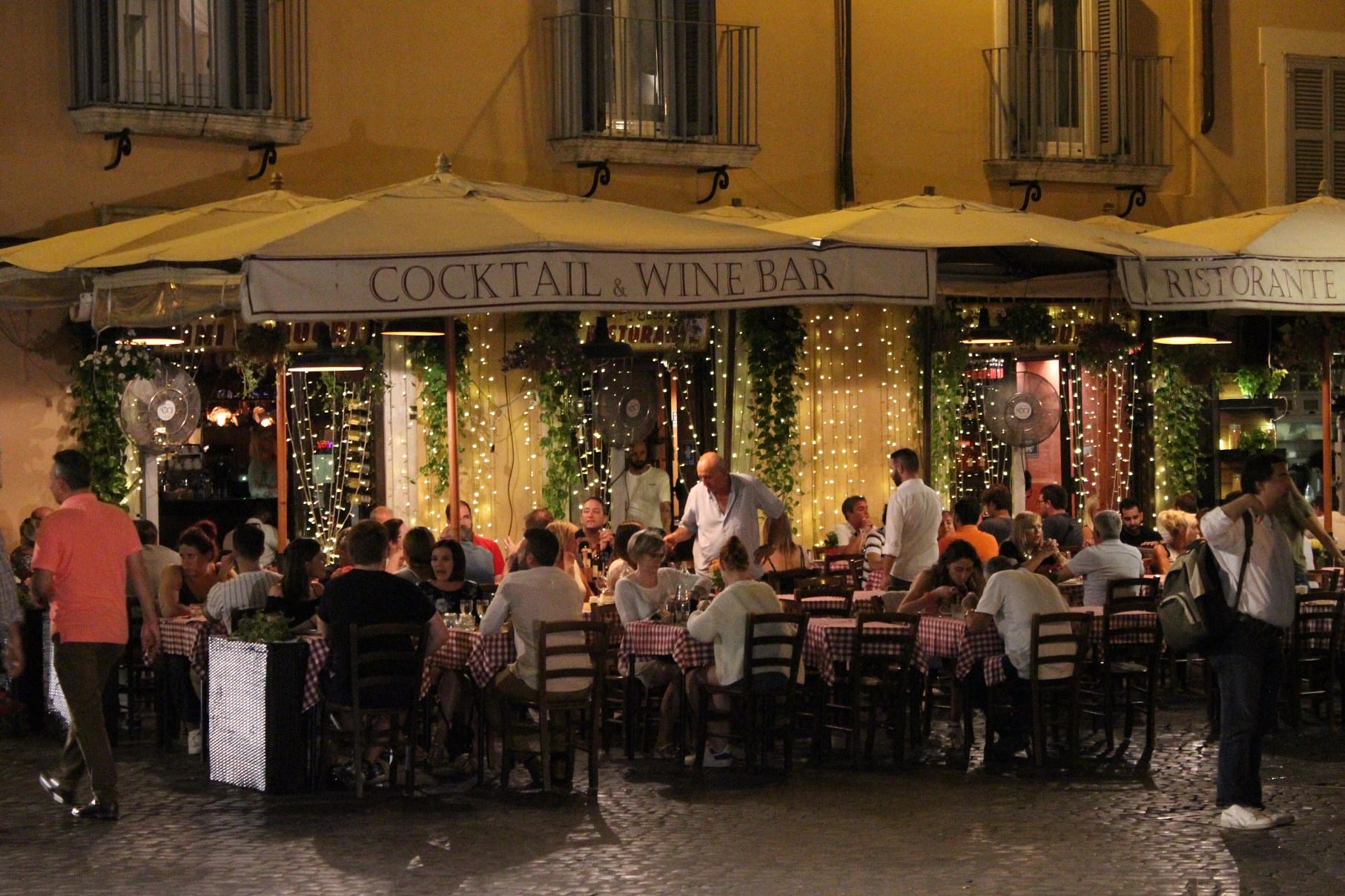 Answer:  "A–ROME–A"
(NO WAY this is a "stinky" pun!  I can almost smell the basil, oregano and garlic!  How is it that an entire country can produce such delicious food?  Italy is one of the few European countries I have been fortunate enough to visit, and I swear that I never had a bad meal.  I've had bad Italian food here, in the good old U.S. of A., plenty of times, but never when I was over there.  And I don't think that I was just lucky.
All of these clue words are already on the ralis95 clue word database.  Three of the jumbles appear to be new, but we've definitely seen "mohop" in earlier Jumbles.  The answer letter layout was a slight six letter jumble.  Decently cryptic, but with the hyphens, the quotation marks, and the clue/question, the final answer hit me like a savory bouquet!
Fun cartoon of a couple enjoying a night in Roma!  I think I gained more weight on our one week trip to Italy than our ten day Caribbean cruise.  I would love to go back.  Great Jumble.  Be well and do good, friends.)   —   YUR
Images courtesy of Google