Visual Description:  Chuck I and Ferd mapping things out.
PEWTS  =  SWEPT,  OZAKO  =  KAZOO,  RLDALO  =  DOLLAR,  GIRWIN  =  WIRING   Giving us:  WEKODLWRN
Clue/Question:  After the Western Hemisphere was mapped in the early 1500s, it was the – – –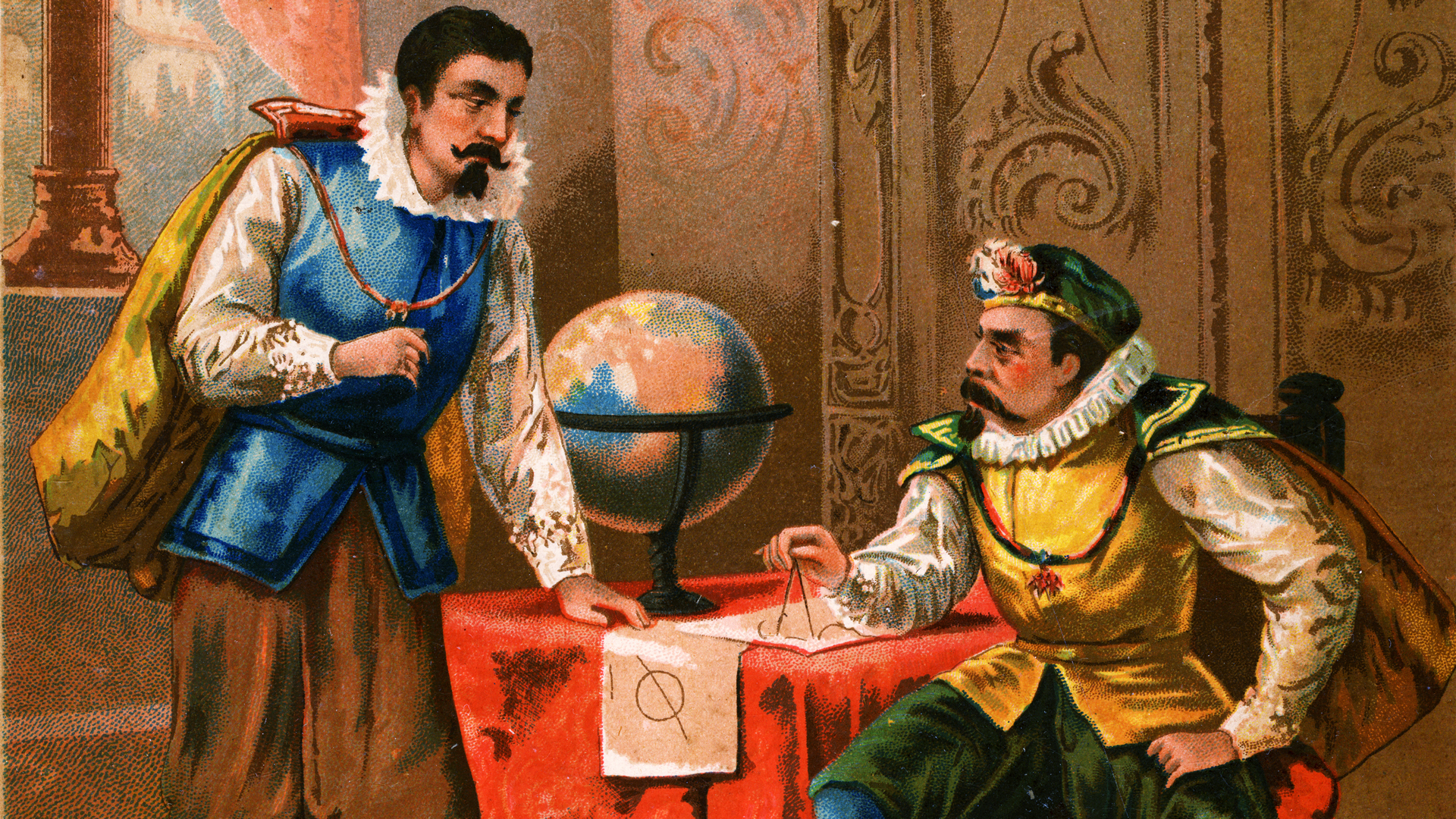 Answer:  "KNEW" WORLD
(Maybe not really known, but Magellan drew what he knew!  A lot of the earliest maps were a little comical, but some came awfully darn close to what we eventually came to know.
All of today's clue words are familiar old friends.  Three of the jumbles appear to be new, with only "ozako" having definitely been used before.  The answer letter layout was a fine nine letter jumble.  Nothing really jumps out at you.
The cartoon is a great historical period piece.  Both King Charles I of Spain, and Ferdinand Magellan are fine likenesses.  Ferd never made it back to Spain, to confirm what the Americas looked like, as he was killed in the Philippines.  Out of the five ships and 270 men who sailed off from Spain only one ship and 18 or 19 men returned.  It was one heck of a voyage.  Be well and do good, friends.)   —   YUR
Images courtesy of Google