Visual Description:  Aah, shut up and run!
LAMAL  =  LLAMA,  DARUF  =  FRAUD,  GILAOE  =  GOALIE,  LANTEG  =  TANGLE   —   Giving us:  LMFRUOINL
Clue/Question:  The gym installed some mediocre jogging machines that were – – –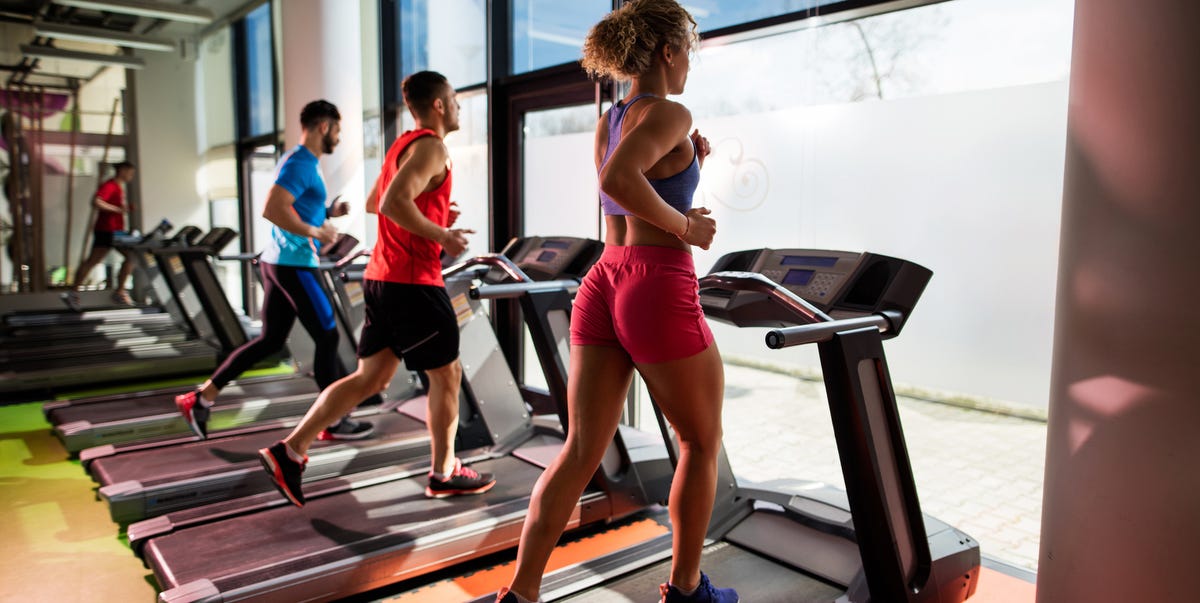 Answer:  RUN OF THE MILL
(Okay.  So, it is a stinky pun.  But, this entire Jumble just seemed to be . . . run of the mill.  Maybe, I'm just in a cranky mood.  I haven't been sleeping well, due to a shoulder problem.  Thankfully, I'm having an MRI on it tomorrow.  Hopefully, a shot of cortisone will be all that I need.  But, if there's a tear I will be opting for surgery.  Life is too short to be living in pain.
No new clue words today.  Three of the jumbles are coming up as new for me.  But, we've definitely seen "lamal" sometime before.  The answer letter layout was a nifty nine letter jumble.  It hid the final answer very well.  Even though, the answer was pretty evident.
Fine fitness/gym cartoon.  Treadmills are fine, if you're relatively young and in decent shape.  But, they can wear away at your knees!  You're better off on the stationary bikes and the elliptical machines.  So sayeth my orthopedic surgeon.  Be well and do good, friends.)   —   YUR
Images courtesy of Google