Visual Description:  Ancient ancient, with an ancient adding machine.
TIDOT  =  DITTO,  NEETV  =  EVENT,  GHUBOT  =  BOUGHT,  TMEENC  =  CEMENT   —   Giving us:  DTOENBOUCEN
Clue/Question:  Because the abacus was old and falling apart, it couldn't – – –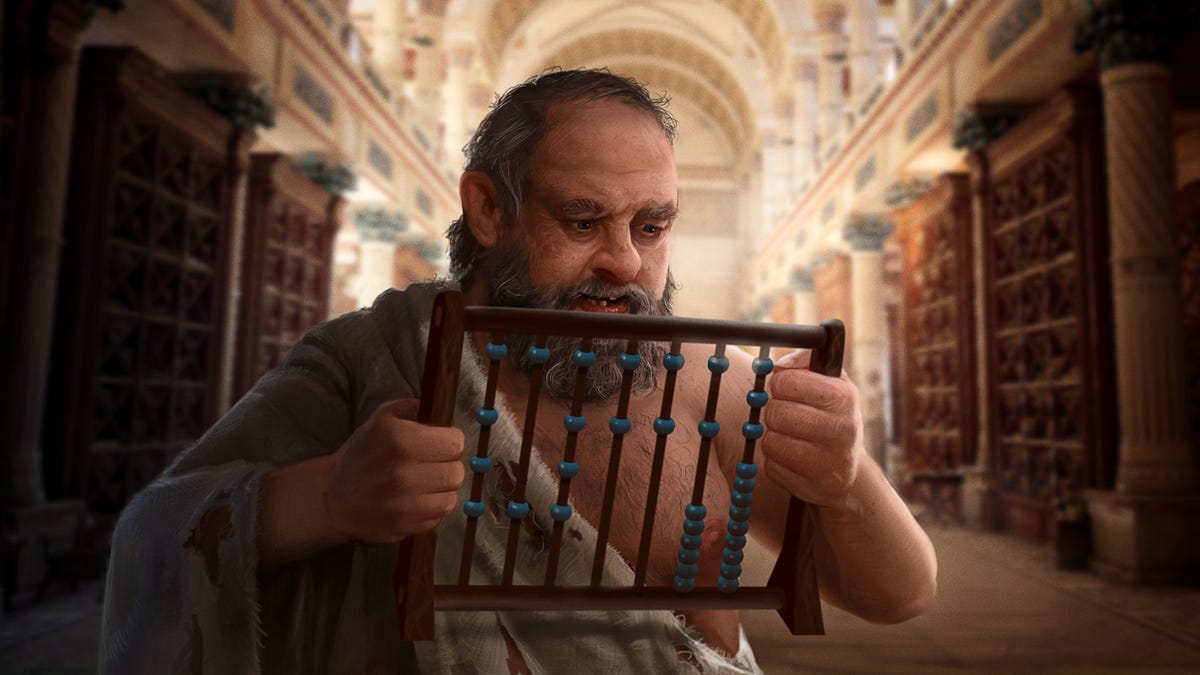 Answer:  BE COUNTED ON
(This hardly registers as an original Jumble pun!  But, then again, have there been any original thoughts since the Greeks?  Of course there have, and so many things attributed to them came from earlier civilizations.
There were no new clue words today.  But, three of the jumbles are coming up as new.  We've definitely seen "tidot" before.  I liked them all though.  The answer letter layout was an elevated eleven letter jumble.  Nothing obvious there.  The whole setup, and the final answer slots, made the answer a cinch though.
Fun ancient civilization cartoon.  It's hard to tell whether they're Greek or Roman.  Let's all send Jeff our well wishes for Sydney's speedy recovery from Covid-19!  Be well and do good, friends.)   —   YUR
Images courtesy of Google