Visual Description:  Fun in the Sun!
RYEBR  =  BERRY,  GDHEE  =  HEDGE,  ROLFLA  =  FLORAL,  CDEEAD  =  DECADE   —   Giving us:  ERYHDEFLOREAE
Clue/Question:  She thought the sunglasses that were discounted 50% were – – –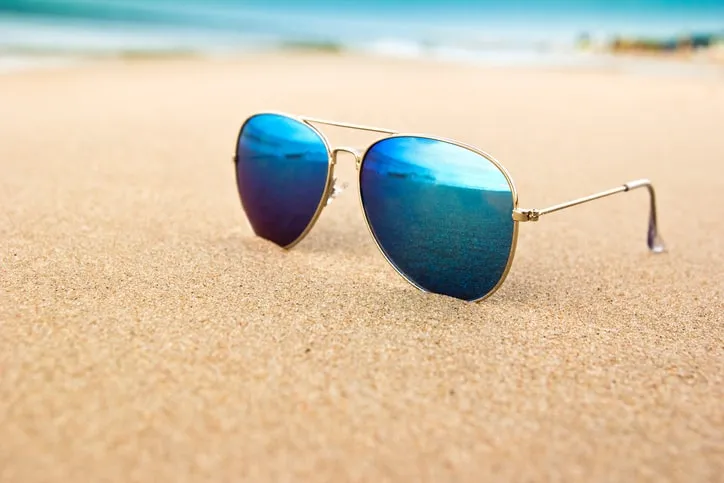 Answer:  "EYE–DEAL" FOR HER
(Oooh!  This is a really good, stinky pun!  A real sight for sore eyes.  David and Jeff were laser focused on this one.  In my view, one of their best!  No throwing shade here today.  EYE like it a lot!  Knowing our guys, I'm sure we'll be seeing more of these bright and shiny Jumbles. 
Another one of those days where all of the clue words are already members of the ralis95 clue word database, yet all of the jumbles appear to be new.  None of them eluded me though.  I spotted them all immediately.  The answer letter layout was a thrilling thirteen letter jumble.  Suitably cryptic.  The quotation marks and hyphen were the big clues for me.
Awesome cartoon of the lady friends shopping for sunglasses at the beach.  It looks like they might be up on a boardwalk, and you can see someone lying on a towel, on the beach below.  Kind of an unusual treatment of the sky.  But I always enjoy the classic sinking sailboat on the horizon!  Excellent Jumble.  Be well and do good, friends.)   —   YUR
Images courtesy of Google