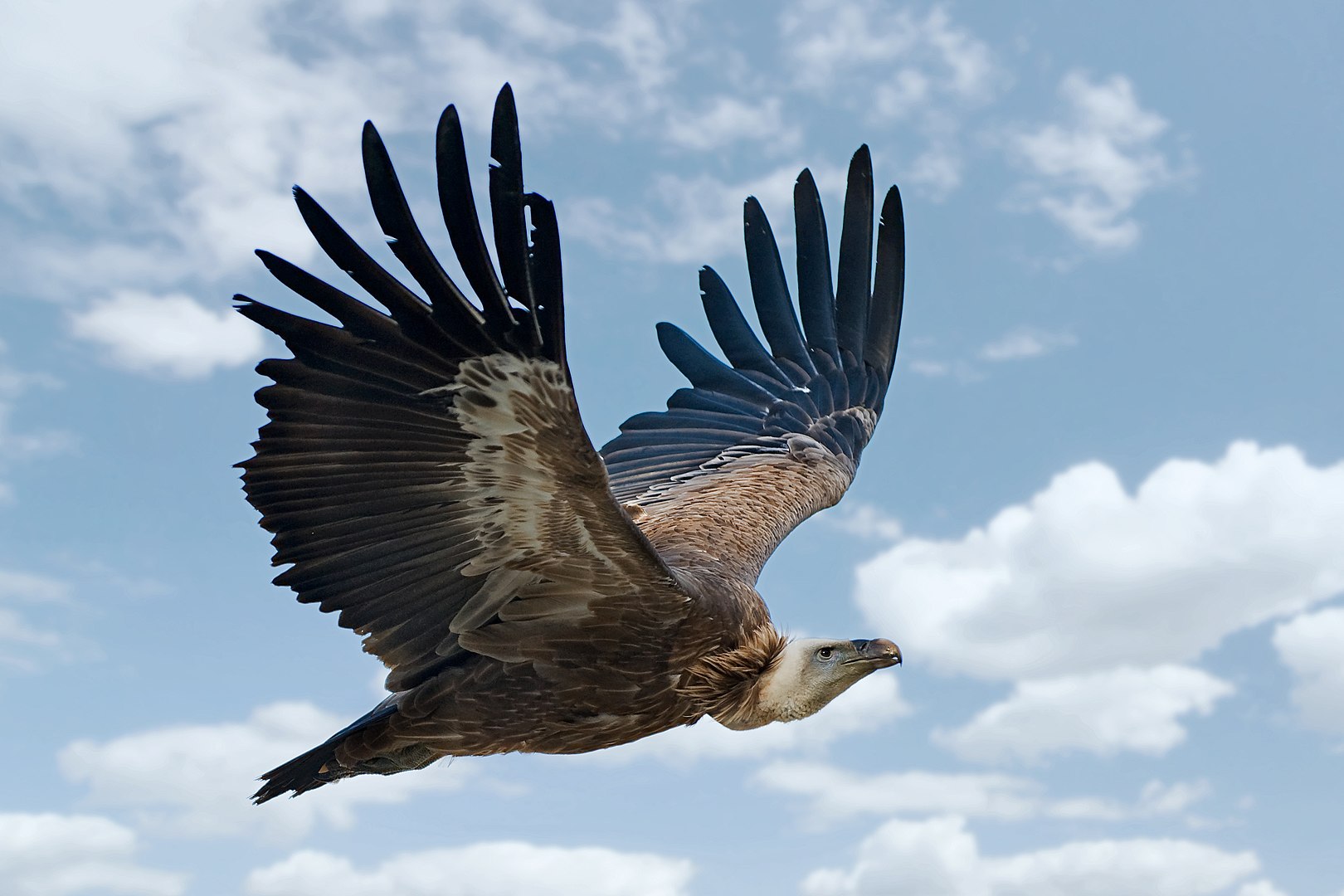 Visual Description:  Soaring scavengers.
TEHET  =  TEETH,  RSAHH  =  HARSH,  CEFNTI  =  INFECT,  FUNELG  =  ENGULF   —   Giving us:  EHHRITEG
Clue/Question:  When the Griffon Vulture came across his buddy at 35,000 feet, he said – – –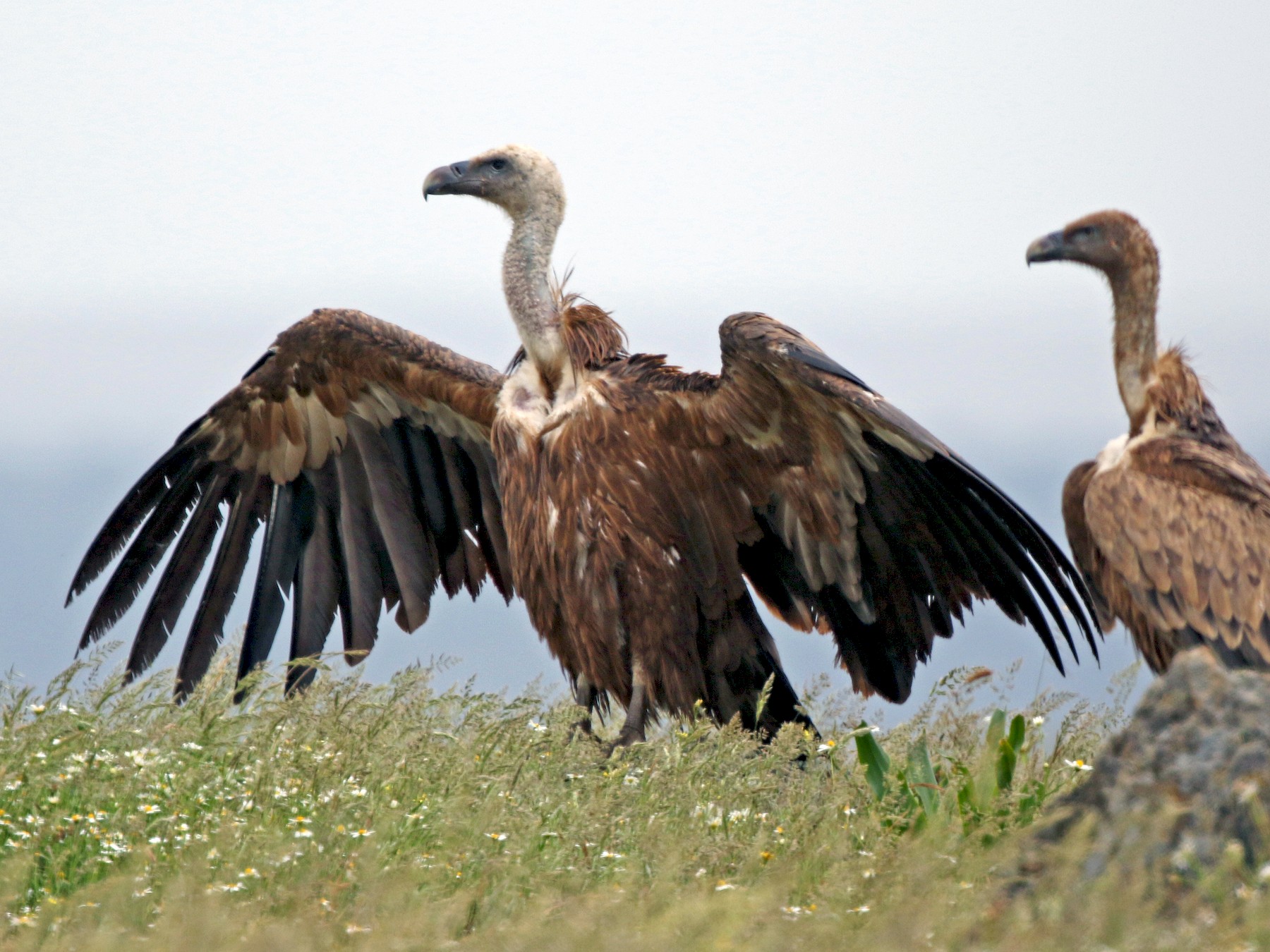 Answer:  "HIGH" THERE
(35K is really up there!  Actually, the highest recorded – avian – flight was the Rüppell's griffon vulture of Central Africa.  That was officially confirmed, as it was sucked into a jet engine at that height!  Yeesh.  What a way to make a point!  Their lungs have evolved to handle the lower oxygen levels of those lofty heights.  Flying up in the jet-stream allows them to soar for hours on end, and for great distances.
Sure, we've seen all of these clue words before.  But three of the jumbles appear to be new.  I can only confirm that we've seen "tehet" before.  The answer letter layout was a nifty nine letter jumble.  I thought it was nicely cryptic.  The quotation marks in the final answer slots made for a quick solve though.
Awesome cartoon of the super soarers!  Classic buzzards!  I think that buzzards, vultures and condors are all related.  From the photos I've looked at, it looks like they kind of tuck in their – rather long – necks while they are soaring.  Probably makes them more aerodynamic.  Be well and do good, friends.)   —   YUR
Images courtesy of Google