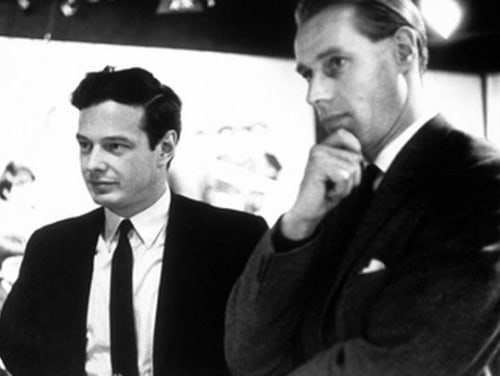 Visual Description:  John, Paul, Pete & George.
FRATG  =  GRAFT,  MNHAU  =  HUMAN,  SOYMLT  =  MOSTLY,  ATDRIE  =  TIRADE   —   Giving us:  GFHOUSTIR
Clue/Question:  Brian Epstein knew what to do after seeing the Beatles, because he had – – –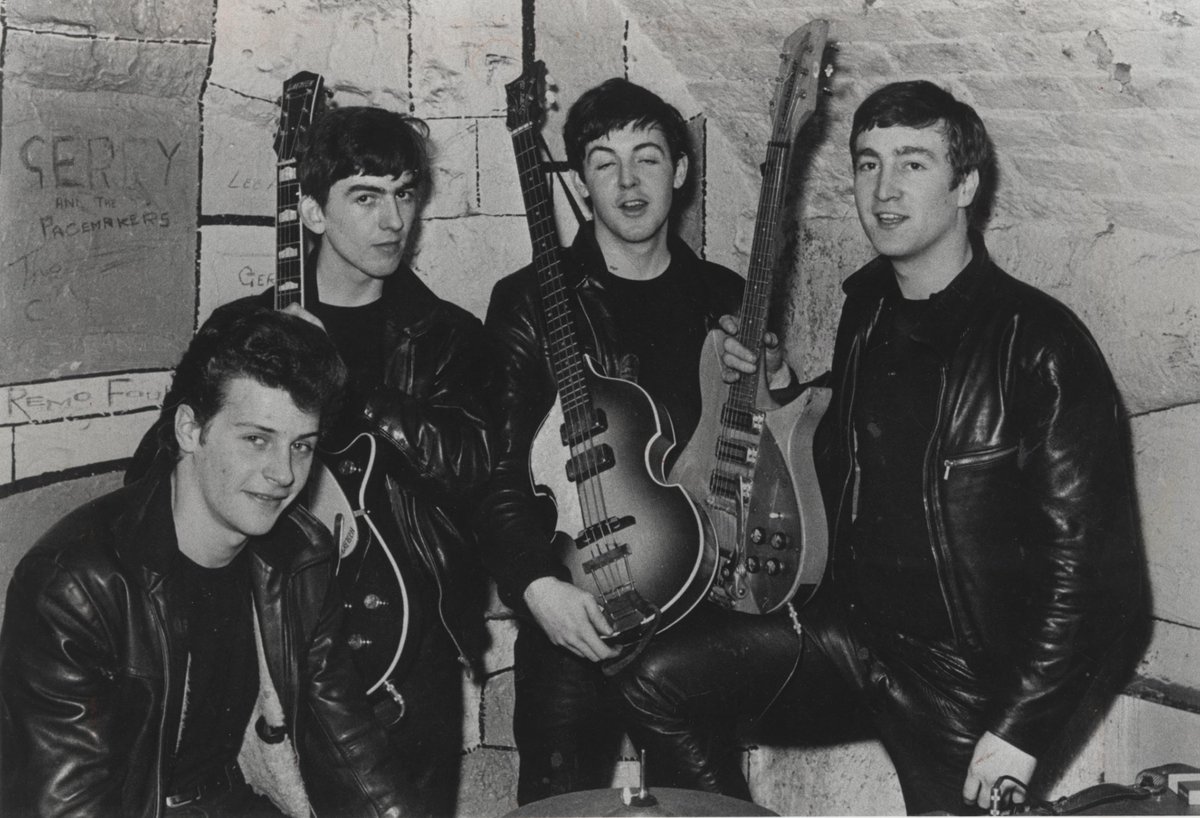 Answer:  TO FIRE PETE BEST  –  Wait!  That's a lot more than nine letters!  I bet it was "FOUR–SIGHT"
(I always felt kinda bad for Pete.  But, it seems that Brian Epstein and George Martin knew what they were doing.  I've read that Pete was a little too dour for John, Paul and George.  And, Ringo fit in much better with their comical charm.  I think it was George Martin who actually decided to fire Pete anyway.  I guess this was after Stu Sutcliffe had left the band to go back to art school.  And, what a tragic end for that young man!
No new clue words today.  Three of the jumbles appear to be new, but we have seen "soymlt" sometime before.  The answer letter layout was a nifty nine letter jumble.  Nicely cryptic!
Brian is the one on the left, and George Martin is to his right.  This looks like a scene from the famous Cavern Club, in Liverpool, England.  Fun Jumble down memory lane!  Be Well and do good, friends.)   —   YUR
Images courtesy of Google