Visual Description:  Rolling Stone interview?
EVOBA  =  ABOVE,  AEGGU  =  GAUGE,  VRREDI  =  DRIVER,  NUDOFE  =  FONDUE   —   Giving us:  BOUGDRIFON
Clue/Question:  By late 1969, each of the Beatles were giving interviews that were – – –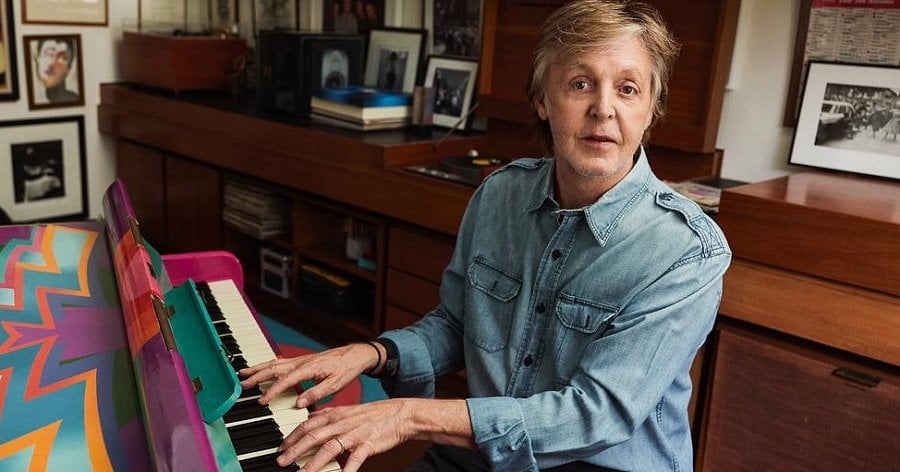 Answer:  "FOUR"-BODING
(An "Okay, Boomer" Jumble pun!  I don't think that too many people under the age of 50 jumped on this one very quickly.  Everybody younger kinda knows the Beatles, but it's more the semi-old fogies – like me – that can relate to "The Fab Four".  I'm not so sure about most people in their 80's and up.  "Rock and Roll" to them was just noise.  Just as the more urban/hip hop/"R&B" that today's youth listens to is just beyond my ken.  Thank heaven for Alt and Indie Rock!  I'd hate to be one of those guys that always complains:  Music has sucked since the 70's!  Or 80's.
All of today's clue words are familiar old friends.  However, all of their jumbles were coming up as new, for me.  It always kinda bugged me that "gauge" is spelled that way.  AU usually is pronounced more like O.  I guess it could have something to do with an old word GAGE, that means pledge.  Different meanings are easier to grasp when the spellings are different.  Or, it could just be because "gauge" is from the old French and/or the German.  English is such a hodgepodge!  It took a couple of seconds to see "fondue".  The answer letter layout was terrific ten letter jumble.  It took a couple of minutes for the pun to sink in.
Fine cartoon of somebody interviewing Paul McCartney, at his piano.  The "cute one" was always my favorite.  We share the same birthday.  Of course he's 15 years older than me, but we're both Geminis.  Be well and do good, friends.)   —   YUR
Images courtesy of Google