Visual Description:  Heirloom timepiece.
PHESE  =  SHEEP,  EGUGO  =  GOUGE,  ANNFIT  =  INFANT,  GMITAS  =  STIGMA   —   Giving us:  SEPGOEFATSIMA
Clue/Question:  The family's clock had been handed down for generations with the – – –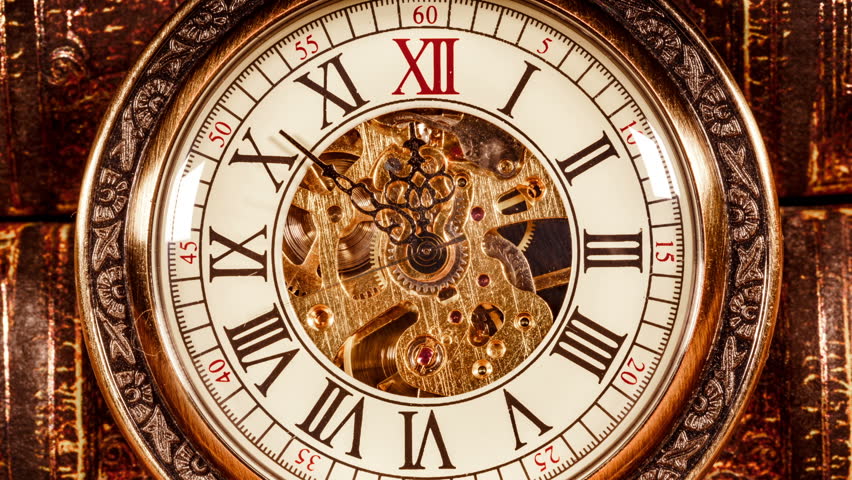 Answer:  PASSAGE OF TIME
(I've heard that "the secret of life is enjoying the passage of time."  And, I think there is a lot of truth to that.  There really is no point in stressing out over missing this experience, or that one.  What matters most is how you feel, and being with loved ones.  And, treating each other with dignity, respect, and just plain common decency.  The Golden Rule used to be the universal order of the day, before the religious extremists started insisting that things HAD to be done their way.  I've noticed a fairly rapid increase in religiosity since the days following 9/11/01, combined with the overall regression in tolerance.  Fear and uncertainty tend to bring out the worst in people.  And, there are plenty out there who are benefiting from it . . . at our expense.  I wish I had the power to lift the blinders, and open the eyes, of those who've been dazed and bedazzled by these manipulators.  But I'm just a guy with a little blog about solving puzzles.  I just wish I could resolve this one.
All of today's clue words have been passed down over time.  However, Mt. Hoyt has come up with four brand new jumbles!  None stumped me, but they are new.  The answer letter layout was a thrilling thirteen letter jumble.  Wonderfully cryptic.  The layout of the final answer slots immediately brought me to OF TIME, which opened the door to PASSAGE.
Fine cartoon of one generation handing down a family heirloom to another.  The younger ones are very appreciative, and the older ones are pleased with their warm welcome of the treasured timepiece.  Yeah, the wife loves clocks too!  We've got way too many of those as well.  Good Jumble!  Be well and do good, friends.)   —   YUR
Images courtesy of Google