Visual Description:  The Quo Vadis quad.
TUMHO  =  MOUTH,  REYWA  =  WEARY,  EFCEOF  =  COFFEE,  RMIYLF  =  FIRMLY   —   Giving us:  MOUEROFFRM
Clue/Question:  The Romans held meetings in the public square because it was a great – – –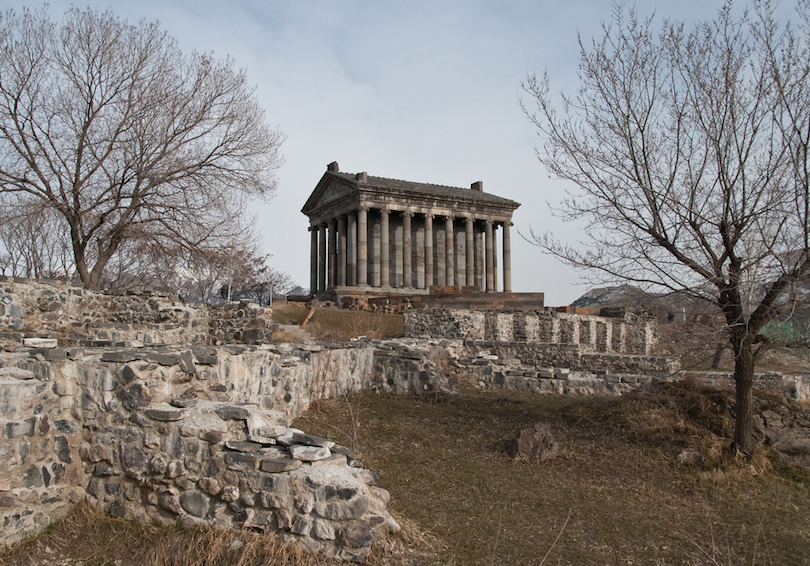 Answer:  FORUM FOR 'EM
(A great place to discuss the issues of the day, and exchange ideas!  Kind of a think tank for toga wearers.  I like that it's an open air convocation.  The people can see what the senators are talking about.  Talk about transparency in government!  Beats the stuffiness of the closeted Congress, Parliament, Knesset, Duma, etc.  Maybe our governments should return to these open forums!
Yes, all of today's clue words are on the ralis95 clue word database.  Three of the jumbles appear to be new, but we've definitely seen "tumho" in previous Jumbles.  They all came to me quickly this morning.  The answer letter layout was a terrific ten letter jumble.  But it was pretty easy to pick up on the final answer.
Great cartoon of ancient Rome.  Jeff has had first hand experience seeing the Roman ruins, as Italy does a great job of preserving them.  I'm pretty sure that tourism is still a major player in Italy's economy.   Great temples and official looking buildings.  Fun Jumble.  Be well and do good, friends.)   —   YUR
Images courtesy of Google