Visual Description:  Status symbol land.
MLATE  =  METAL,  LTETI  =  TITLE,  DYOTID  =  ODDITY,  SLYOSG  =  GLOSSY   —   Giving us:  MEATLODIGLO
Clue/Question:  Rolex debuted in 1908 and would become known for its high-quality watches – – –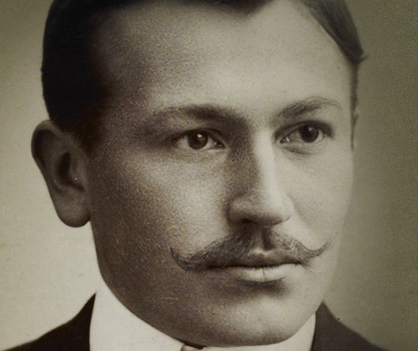 Answer:  ALL IN GOOD TIME
(A timely stinky pun.  It's been a while since we've had a time themed Jumble answer.  I've never quite gotten the attraction of all these extremely high priced watches.  The Rolexes, the Piagets, the Omegas, and the Patek Philippes, etc.  I know there are others, but who really cares?  It's all just fancy jewelry that tells time.  Glorious baubles for people who are consumed with status.  What a waste.
All familiar old clue words today.  And yet, all of the jumbles were coming up as new.  None of them tripped me up though.  The answer letter layout was a splendid eleven letter jumble.  It disguised the final answer nicely.  First I crossed off TIME – the most obvious.  Then, I crossed off GOOD.  And, all that was left was  . . .
Fine period piece cartoon of Hans Wilsdorf and Alfred Davis, the two gentlemen who started Rolex.  The company started in England, but moved to Switzerland following WWI, due to the heavy taxation that the Brits imposed, due to the costs of the Great War.  I'd say they were equal parts artisan, and P.T. Barnum.  They realized that "there's a sucker born every minute!"  Be well and do good, friends.)   —   YUR
Images courtesy of Google