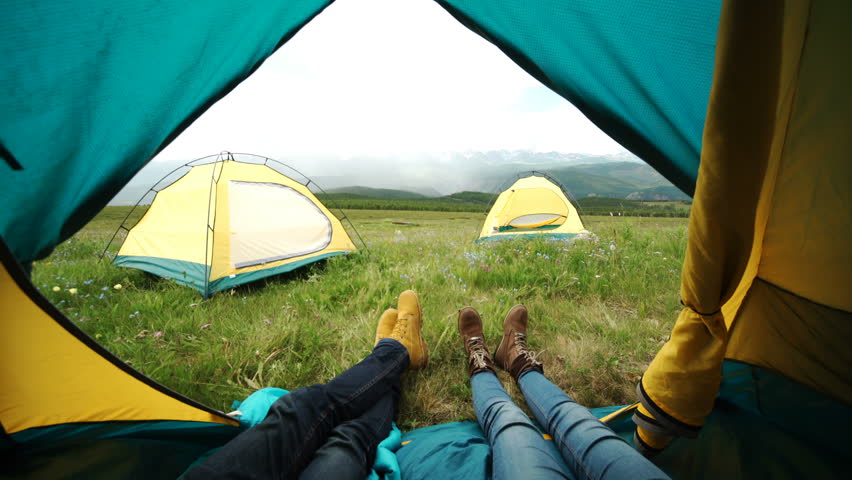 Visual Description:  Taking in the great outdoors.
DWRAA  =  AWARD,  SMURT  =  STRUM,  CYONPA  =  CANOPY,  WTRRIE  =  WRITER   —   Giving us:  AADSTMANOYWRT
Clue/Question:  When the campers heated up slices of bread on their campfire, they were – – –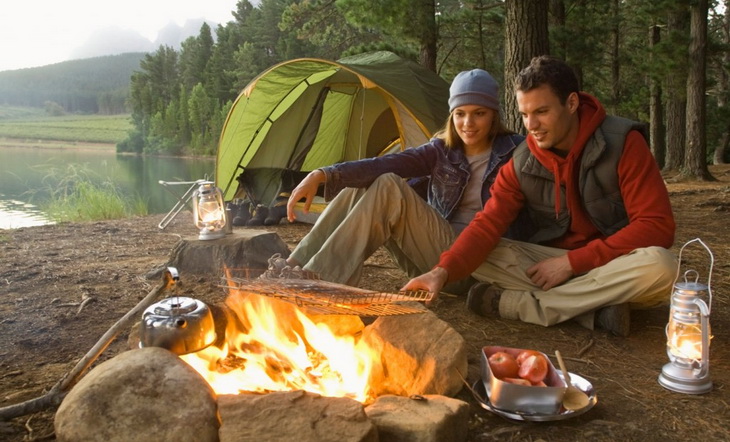 Answer:  WARM AND TOASTY
(Breakfast of champions!  Unless you're diabetic, then you have to go with your proteins.  But, toast can be very satisfying.  And, I miss the simplicity of just popping a couple of slices into the toaster.  Less to clean up too.
No new clue words.  Three of the jumbles did come up as new, for me.  But we've absolutely seen "smurt" before.  I was able to see all the clue words immediately.  The answer letter layout was a thrilling thirteen letter jumble.  Nothing about it screams the final answer.  But the final answer did come quickly.
Gotta love the cartoon.  Four campers huddling by a roaring campfire, cooking up toast and coffee.  Pup tents nearby.  And, the sun rising over the treetops.  I liked the little tub of butter and bottle of honey on the little side table.  A fun Jumble.  Be well and do good, friends.)   —   YUR
Images courtesy of Google