Visual Description:  The circulator's apprentice?
GUHRO  =  ROUGH,  GOCIL  =  LOGIC,  DWWION  =  WINDOW,  DTIFET  =  FITTED   —   Giving us:  GHLOIWOWFT
Clue/Question:  The new plumber was very easy to get along with and happy to – – –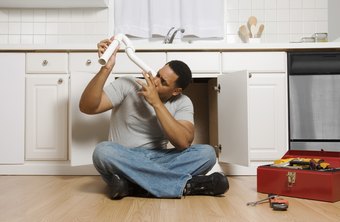 Answer:  GO WITH THE FLOW
(The only time I go with the flow is when I'm caught in a rip-tide.  Actually, you have to swim parallel to the shore to escape the current.  Then swim diagonally – away from the current – back to shore.  A rip tide, also known as a rip current, is very scary, but they're easy to survive, as long as you remain calm.  They won't pull you under water, just further away from shore than most people can safely swim.  Weak, or inexperienced, swimmers are usually at a greater risk because they are more likely to panic.  Do your best to remain calm, and you'll live to swim another day.
Hoyt is giving ralis95 the weekend off, as there are no new clue words today.  And, I'd be surprised to see any tomorrow.  Three of the jumbles are coming up as new, but we've definitely seen "gocil" before.  The answer letter layout made for a swell ten letter jumble.  Not obvious.
Fine plumbing bathroom scene cartoon.  Nothing too fancy.  It got the point across.  Be well and do good, friends.)   —   YUR
Images courtesy of Google