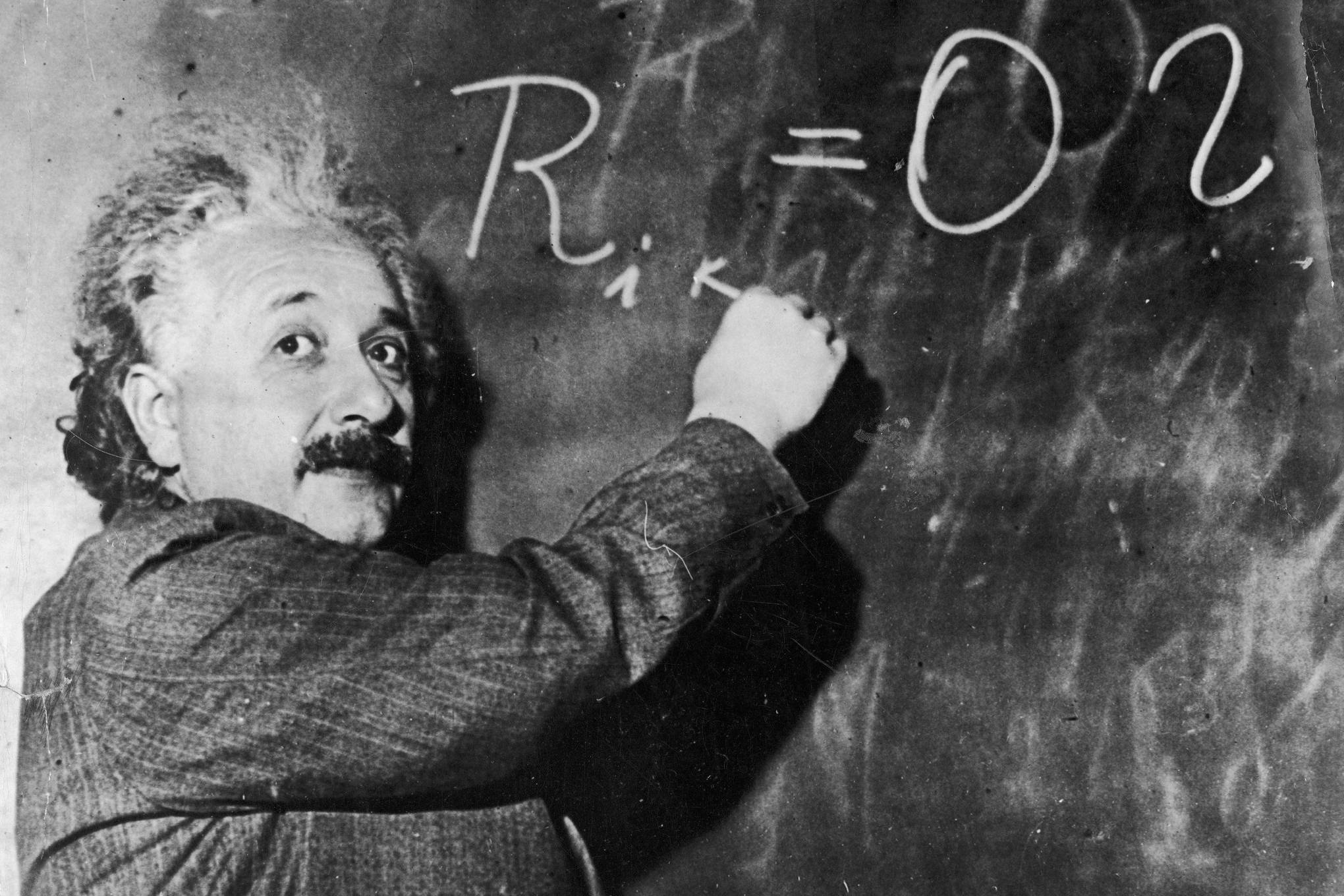 Visual Description:  Egghead Salad Surgery.
DOINGI  =  INDIGO,  RSYEEG  =  GEYSER,  SWYLLO  =  SLOWLY,  SACOIN  =  CASINO,  NEUVEA  =  AVENUE,  TOHBCL  =  BLOTCH   —   Giving us:  IIESRSLOCASAVBLH
Clue/Question:  Einstein's theories were presented in such detail because he wanted to – – –
Pre- Answer:  Four Words  (5-letters)  (3-letters)  (3-letters)  "(5-letters)"
Answer:  COVER ALL HIS "BASIS"
(Ooh!  A sneaky hard Sunday Jumble!  Haven't had one of these in a while.  Of course, being that Albert Einstein was the prime character, you knew you weren't in for child's play.  He was on a different level than most of us mere mortals.
All of today's clue words are stalwart members of the world famous ralis95 clue word database.  Five of the jumbles appear to be new, while we've definitely seen "neuvea" before.  Once again, I struggled to get "casino".  I'm glad I finally saw it, because I don't think it would have been possible for me to get the final answer without its three letters.  I thought the answer letter layout was a very cryptic sixteen letter jumble.  I was able to surmise the ALL and HIS, but the word in quotations was rather elusive.  So, I concentrated on the first word being some kind of a verb.  At first I thought CROSS, but the IEAVB left me scratching my head.  But, because of the I, E and V, along with the C from CROSS, I came up with VOICE!  And, the SRSAB did give me a viable BRASS.  I tried to convince myself that VOICE ALL HIS BRASS was a strange version of POLICE YOUR BRASS.  But, that was more than a little out there, and it didn't really address the quotation marks!  Finally, I was able to make out COVER, and the ISSAB gave me the BASIS of the pun.  You should see my answer letter layout.  Usually, it is fairly pristine.  But today, there are hash marks above the letters and hash marks below the letters.  Some letters are slashed out, and the last remaining ones are circled!
Fine Ein-stein baseline combine.  This little goldmine hid the gag-line, and prevented me from crossing the goal line.  Asinine?  I'll take the high sign and resign.  Be well and do good, friends.)   —   YUR
Images courtesy of Google