Visual Description:  Kitchen catastrophe.
THONC  =  NOTCH,  AMOMC  =  COMMA,  WARELY  =  LAWYER,  DINADC  =  CANDID   —   Giving us:  TCMLYAI
Clue/Question:  When the chef ran out of seafood for her famous chowder, it was a – – –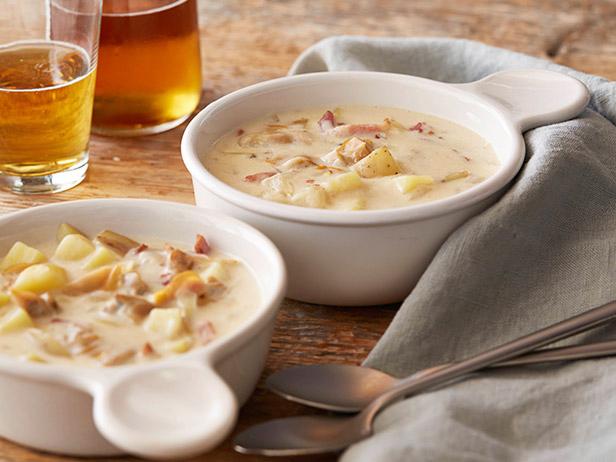 Answer:  "CLAM–ITY"
(A fishy smelling pun.  A little unusual, but . . . aw, shucks . . . I think that y'all musseled through it.
All of the clue words were old favorites, although three of the jumbles appear to be new.  We've seen "warely" before, but it still tripped me up a little.  It's a fine jumble.  As was "dinadc".  A fine answer letter layout, too.  Not obvious, at all.
Great restaurant kitchen cartoon.  It looks like it might be a diner.  Be well and do good, friends.)   —   YUR
Images courtesy of Google