Visual Description:  Double hitch!
LDUEE  =  ELUDE,  BREET  =  BERET,  DFAERO  =  FEDORA,  INCORI  =  IRONIC   —   Giving us:  EDBEDAIRI
Clue/Question:  She suggested that they get married on horseback, and he thought it was a – – –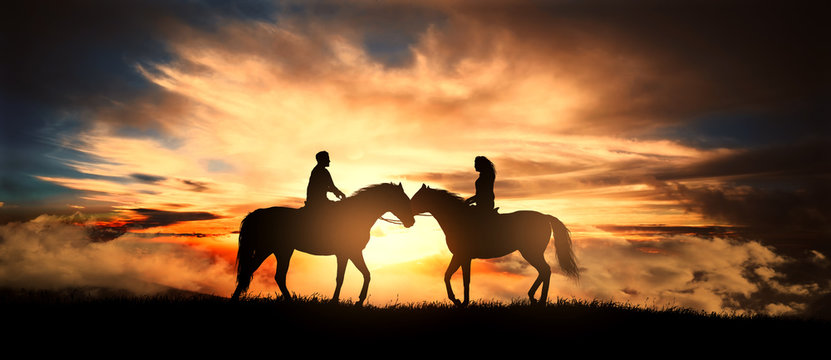 Answer:  "BRIDE" IDEA
(At the very least a bride-to-be idea!  Yeah, this is a cute pun.  I wonder if the entire bridal party is going to be on horseback too?  That could be fun.  The person carrying the bridal gown train would have to watch her step though!
There were no new clue words today.  However, all of today's jumbles appear to be new.  For some strange reason, I originally wrote down FORADE!  I guess I was thinking it had to do with FORAY, or something.  But as I looked at the nine letter jumble, that was the answer letter layout, I quickly reassessed that decision.  I don't know why FEDORA didn't come to me right away.  It's one of Hoyt's favorite clue words!  The quotation marks were a big clue to getting the final answer.
Cute horsey/ranch cartoon.  I was a little surprised they were at the "Scramble Ranch", and not the Jumble Ranch.  But I guess they just wanted to mix things up a bit.  Have a great weekend everyone!  Be well and do good, friends.)   —   YUR
Images courtesy of Google
Happy 84th birthday to J.D. Crowe!