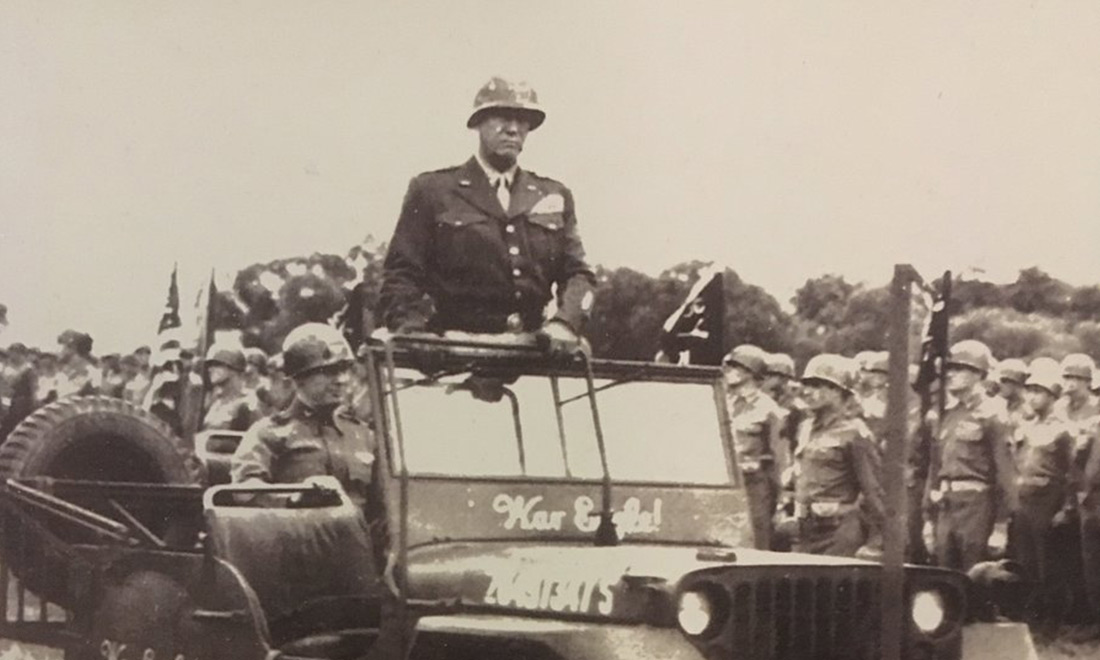 Visual Description:  Military revue.
PIRIAM  =  IMPAIR,  KRAYCN  =  CRANKY,  VUEENN  =  UNEVEN,  NTLUEN  =  TUNNEL,  HNIEAL  =  INHALE,  TLHIGC  =  GLITCH   —   Giving us:  IAICRYEVENNILGT
Clue/Question:  The troops stood at attention with George S. Patton in the – – –
Pre-Answer:  Two Words  (7-letters)  (8-letters)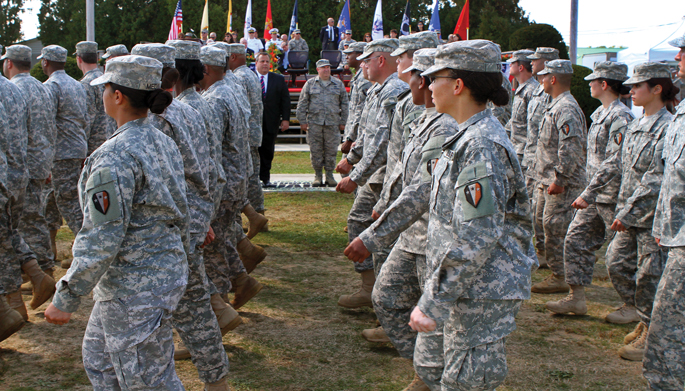 Answer:  GENERAL VICINITY
(All dressed up . . . and nowhere to go!  Hey, what was Patton's favorite holiday?  March Fourth! *Ba-dum-tsss*!  And, where does the Army get their starred leaders?  The General Store! *Ba-dum-tsss*!  One more:  Who always wins at Army trivia games?  General Knowledge! *Ba-dum-dum-tsss*!  Alright, that's enough bad military puns.
All of today's clue words are already on the ralis95 clue word database.  However, all of their jumbles are coming up as new, for me.  They all came to me quickly though.  The answer letter layout was a fantastic fifteen letter jumble.  I definitely did not find it obvious.  The clue/question just didn't roll off my tongue very well.  But the pun eventually sunk in. 
Fine cartoon of a World War II era Army base.  Even though it's small, it's a pretty good likeness of General Patton!  I like the American flag behind the tent/barracks.  Challenging Sunday Jumble!  Glad my newspaper didn't screw up this week!  Be well and do good, friends.)   —   YUR
Images courtesy of Google
Happy birthday to David Lee Roth, formerly with Van Halen!