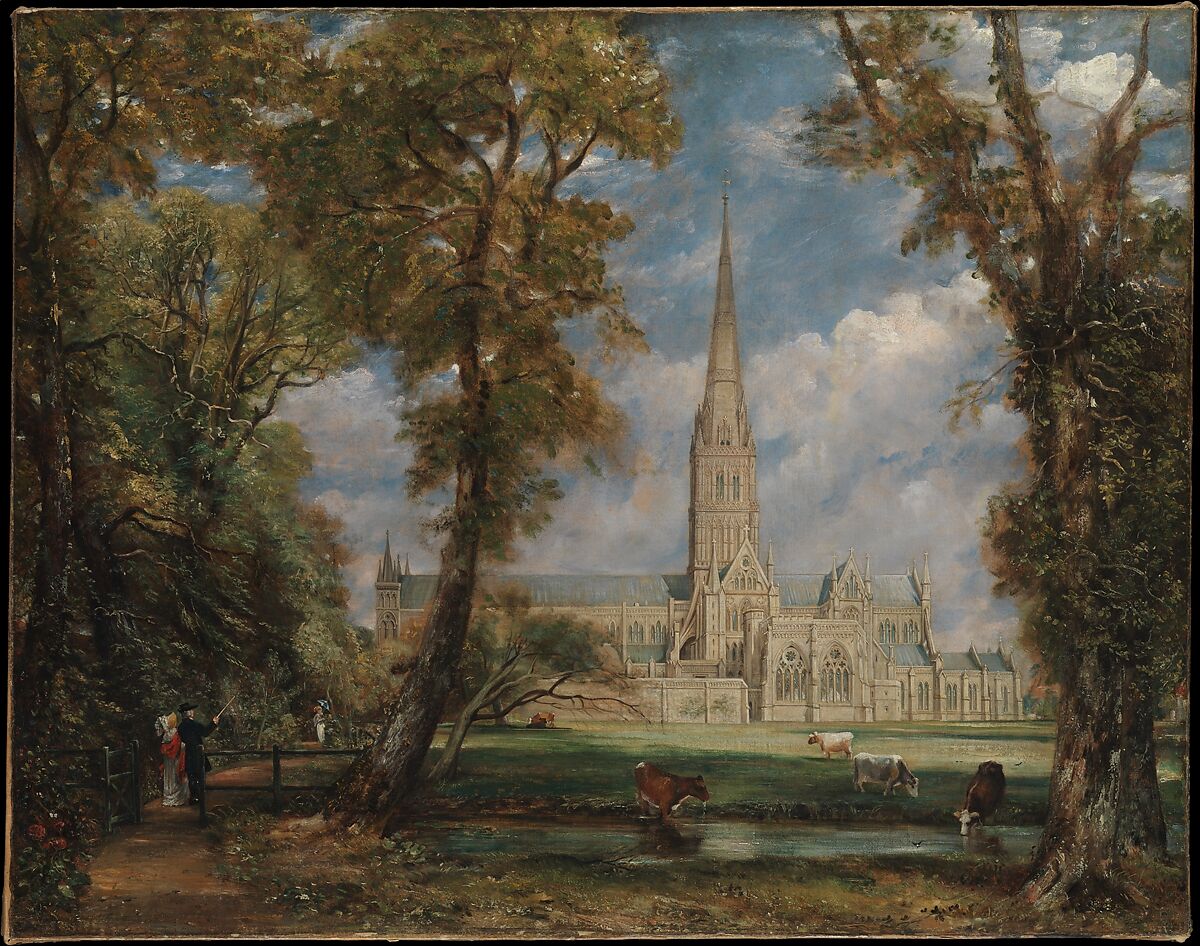 Visual Description:  Tourists in England.
WPEST  =  SWEPT,  OTHTO  =  TOOTH,  PRLIEP  =  RIPPLE,  DAINTB  =  BANDIT   —   Giving us:  SEPOTHIPPANIT
Clue/Question:  Salisbury Cathedral's spire was built in 1320, but it's still – – –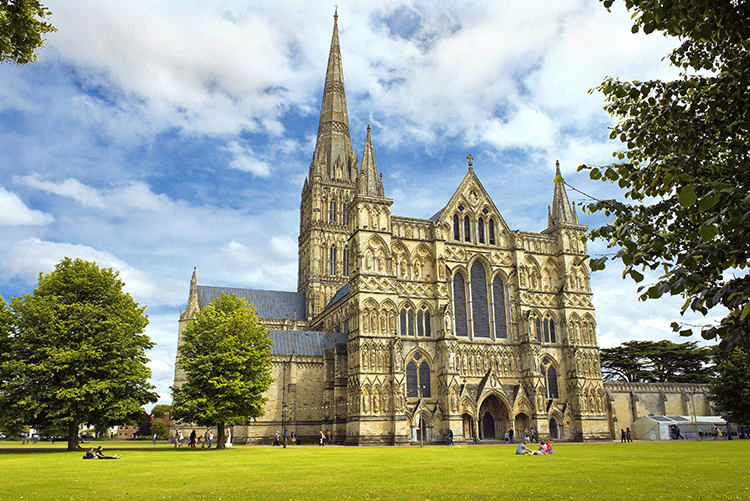 Answer:  IN TIP–TOP SHAPE
(I guess they really knew how to build them 764 years ago!  Well, that's how long the church itself has been around.  The spire is 702 years old.  I may, or may not, have seen this cathedral.  I haven't been to England in 32 years, so my memory is a little fuzzy.  I remember taking a few day trips out of London, just not all the details.  But the cathedral has one of the oldest working clocks in the world, and one of the remaining four original copies of the Magna Carta.
We've seen all of today's clue words before.  Two of the jumbles are coming up as new, but we've definitely seen both "wpest" and "prliep" previously.  The answer letter layout was an impressive thirteen letter jumble.  Nothing about it was obvious to me.  I didn't know where the guys were headed with this, so I wrote out the vowels and consonants, separately, in alphabetical order.  The P's and T's helped me to realize TIP-TOP, and the answer fell into place.
Great cartoon of the Anglican cathedral.  The "tourists"  look to be fairly specific, but I don't recognize them.  Maybe friends of the guys.  Fun Jumble.  Be well and do good, friends.)   —   YUR
Images courtesy of Google