Visual Description:  Financial vertigo.
SUREE  =  REUSE,  CLOBK  =  BLOCK,  CTAANV  =  VACANT,  ACOLAN  =  CANOLA   —   Giving us:  SEBLOANTCAL
Clue/Question:  He got woozy after learning all of his savings had been stolen and – – –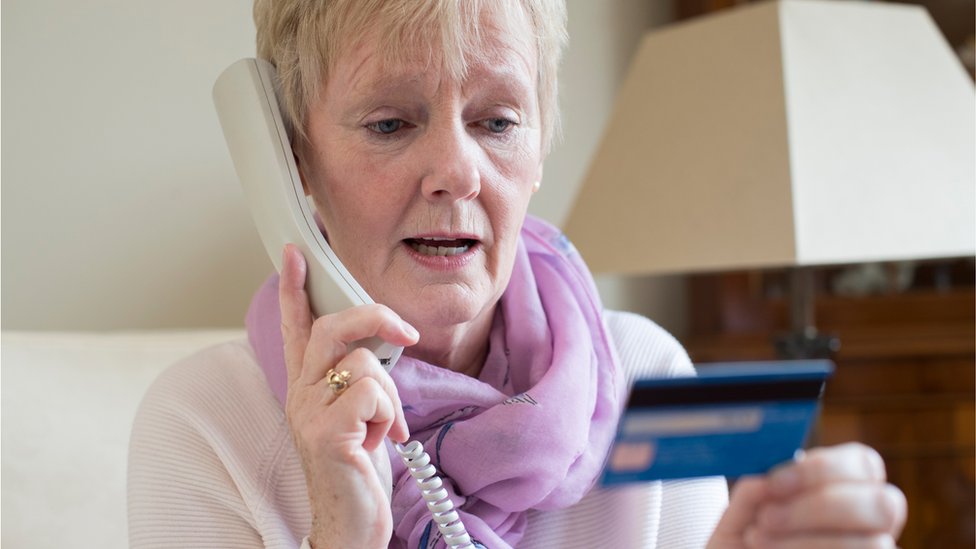 Answer:  LOST HIS BALANCE
(A very fine – and 21st century appropriate – pun!  There are just so many scammers and outright thieves these days, who generally target the elderly.  Today's answer feels fresh, to me.  But, I'll leave the confirmation of that to our very own Woodward and Bernstein, David and Angela!
All old reliable clue words today.  But, all of the jumbles came up as new, for me.  It took me a few looks to get "reuse" and "canola", but the other two came to me right away.  The answer letter layout was an excellent eleven letter jumble.  But, with the wonderful cartoon, and its revealing dialog, the final answer was pretty obvious, to me.
Great cartoon of a . . . well, late middle-aged, if not elderly, couple.  He's trying to steady himself by grabbing a chair, and she's making sure he doesn't fall  to the floor.  I'm a little surprised that Jeff didn't draw him with a landline.  A lot of us . . . mature types still use those things, don't cha know!  LOL!  Be well and do good, friends.)   —   YUR
Images courtesy of Google