Visual Description:  Acknowledging the "other parent".
UNCOPE  =  POUNCE,  KEDRRA  =  DARKER,  MAAPLI  =  IMPALA,  CROCHS  =  SCORCH,  SITUHA  =  HIATUS,  MICENO  =  INCOME   —   Giving us:  OUDKMPLOHITOE
Clue/Question:  He was now taller than his father, but he still – – –
Pre-Answer:  Four Words  (6-letters)  (2-letters)  (2-letters)  (3-letters)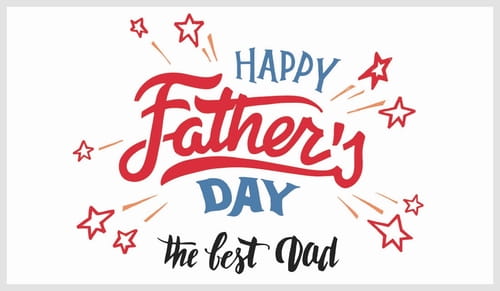 Answer:  LOOKED UP TO HIM
(A very nice Father's Day pun.  I don't hear anybody groaning today!   We actually have a brand new clue word today, in "darker".  Our good friend, ralis95, will need to update his world famous clue word database for this.  Both "uncope" and "miceno" have been used as jumbles before, but the other four seem to be new.  I thought that "situha" was the most difficult.  I had to back into it.
The answer letter layout was a very cryptic jumble also.  If the answer wasn't as apparent as it was, I think the answer letter layout would have kept you guessing for a while.
Fine cartoon.  Dads don't like it when you make a fuss over them.  Make a fuss over them anyway.  Happy Father's Day, to all our dads, with us or not!  Be well and do good, friends.)   —   YUR
Images courtesy of Google