Visual Description:  Den destroyed.
CORUC  =  OCCUR,  AACWM  =  MACAW,  CONKUL  =  UNLOCK,  FLUERF  =  RUFFLE   —   Giving us:  OCRMWOKRE
Clue/Question:  After the teenager's party, his parents wanted him to clean up the – – –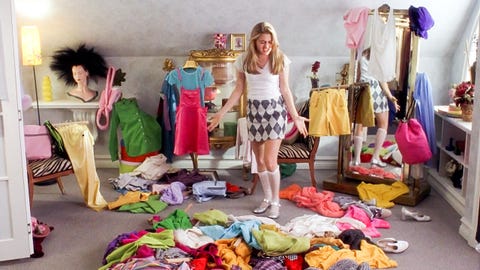 Answer:  "WRECK" ROOM
(A very reliable stinky pun.  I'm fairly sure we've had a very similar Jumble in the past.  But, believe it or not, folks, there is a finite number of saws, adages and idioms to draw from.  If this one was used before, our friend Angela will tell us when.
No new clue words today.  However, three of the four jumbles did come up as new.  We have definitely seen "coruc" before though.  The answer letter layout was another fine nine letter jumble.  Nice and cryptic.  Quotation marks always help in getting the answer.
Fun cartoon of an angry Mom and Pop coming home to the big mess.  It really looks like a downstairs rec room.  What a mess though.  At least I don't see any evidence of alcohol.  Be well and do good, friends.)   —   YUR
Images courtesy of Google