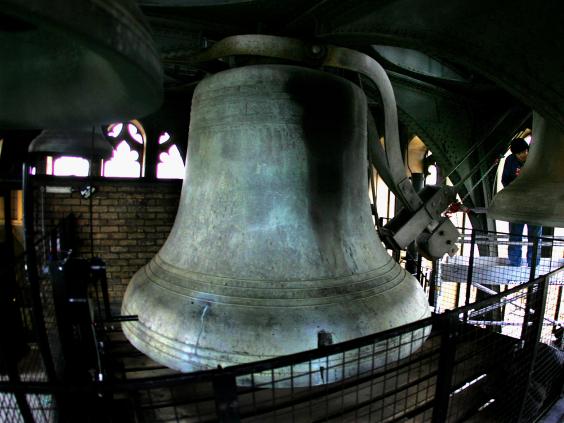 Visual Description:  Timepiece tinkerers.
POSLI  =  SPOIL,  CHLSA  =  CLASH,  COYDEM  =  COMEDY,  ENKIOV  =  INVOKE   —   Giving us:  OICLCDNKE
Clue/Question:  Big Ben was being constructed by workers who had – – –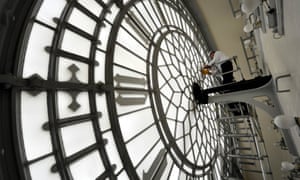 Answer:  CLOCKED IN
(Uh oh!  Was Colin over-served last night???  Those dastardly pub keepers!  There is no personal responsibility these days, folks.  Our overly litigious society has found a way to always find someone else to blame.  Listen!  I do NOT have a drinking problem.  I drink.  I get drunk.  I fall down.  No problem!
We were treated to all old favorite clue words today.  However, all four jumbles came up as new.  I actually had to skip "posli" and come back to it, after the three other jumbles!  I fell prey to the two syllable jumble for a one syllable word ploy.  Curse you, Hoyt!  LOL!  The answer letter layout was another dandy of a jumble.  Nothing given away.  The cartoon – once again – reinforces our American ignorance about the Tower of Big Ben.  Big Ben is the bell, not the clock.  But, who cares, you Limey bastards?!?!  We're Americans, and we do, and think, what we want!  So, there!  LOL!  Be well and do good, friends.)   —   YUR