Visual Description:  Reading and weeping.
CEDDEO  =  DECODE,  CNOOHH  =  HONCHO,  VUEQIR  =  QUIVER,  CANTTI  =  INTACT,  BRSADU  =  ABSURD,  SGOPSI  =  GOSSIP   —   Giving us:  ECEHNVERIASRGI
Clue/Question:  After not being left anything in the billionaire's will, family members were quick to – – –
Pre-Answer:  Three Words  "(4-letters)"  THEIR  (10-letters)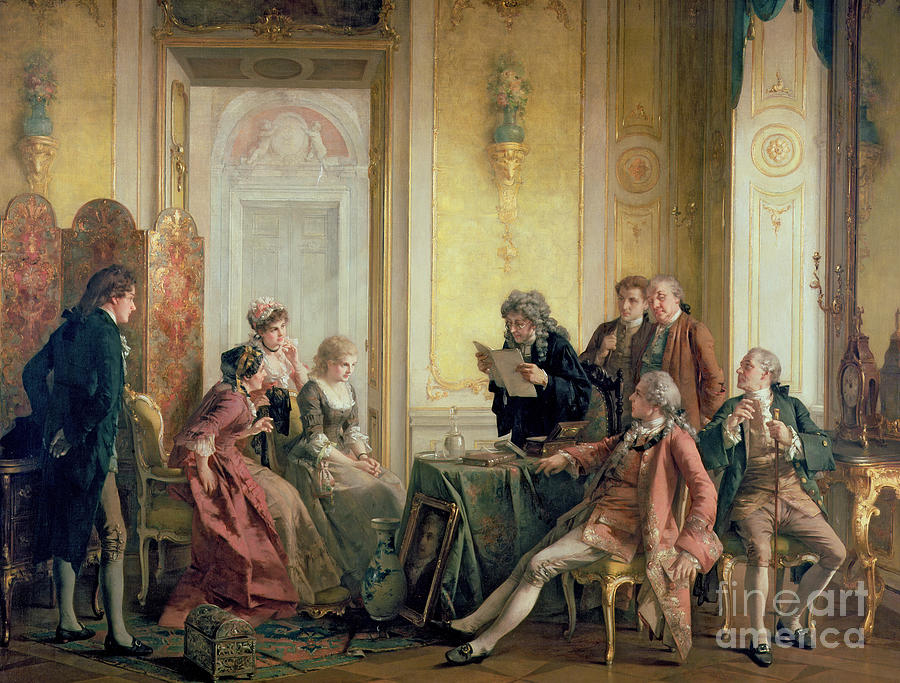 Answer:  "HEIR" THEIR GRIEVANCES
(If the wife is Rex's guardian she should be alright.  But, the kids are screwed!  Unfortunately, a lot of people use their will to kind of punish their children.  It's unfortunate, but it's not uncommon.
All of today's clue words are familiar old friends.  Ralis95 is the head HONCHO of clue word databases, but he has nothing to do today.  Five of the jumbles came up as new, but we've definitely seen "CNOOHH" before.  I didn't struggle with any of the jumbles this morning.  The answer letter layout was beautiful fourteen letter jumble.  Very nicely cryptic.  The quotation marks and the word THEIR were the big clue for me.
Great cartoon of a lawyer's office.  Love the portrait!  Love Rex.  Hate the slacker son.  LOL!  The lawyer could be me.  Fine Sunday Jumble all around.  Be well and do good, friends.)   —   YUR
Images courtesy of Google