Visual Description:  Reluctant camper.
NILTG  =  GLINT,  SATEE  =  TEASE,  FNLISU  =  SINFUL,  STURHH  =  THRUSH   —   Giving us:  ITTEESNTRS
Clue/Question:  She wanted to go camping, but her new boyfriend was – – –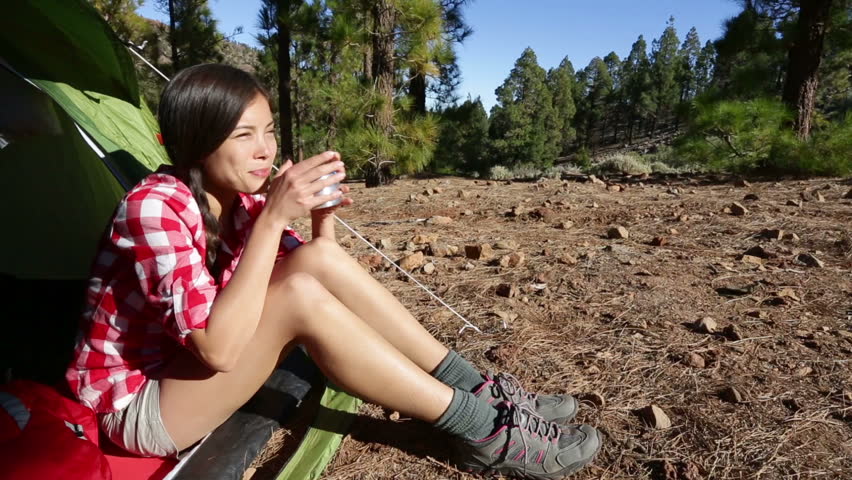 Answer:  "RESIST–TENT"
(This one is different, but I do know that we've had a – TENT Jumble pun in the last month.  Maybe, even it was the last couple of weeks.  But, definitely a different set-up.
Alas!  There was nary a new clue word to be found.  Yea, verily!  Forsooth, the jumble "fnlisu" appeareth to be new.  The other three doth be seen aforetime.  Yon answer letter layout t'were a testy ten letter jumble.  But fear not, fine friends of YUR!  Screw your courage to the sticking place!  Do not RESIST this TENT.
Meanwhile, back in the 21st Century.  Girlfriend is doing all of the real work, while boyfriend makes sure he has beers in his cooler.  Not sure where he plans to plug in that television.  These two must have met on an online dating site, or something.  Maybe she can lose him in the woods!  Be well and do good, friends.)   —   YUR
Images courtesy of Google