Visual Description:  The Lawn Killer family!
BTHIA  =  HABIT,  SMYUT  =  MUSTY,  BFIREB  =  FIBBER,  GONLUE  =  LOUNGE   —   Giving us:  BYBRUG
Clue/Question:  The newly-hatched, worm-like baby beetle needed cleaning because it was so – – –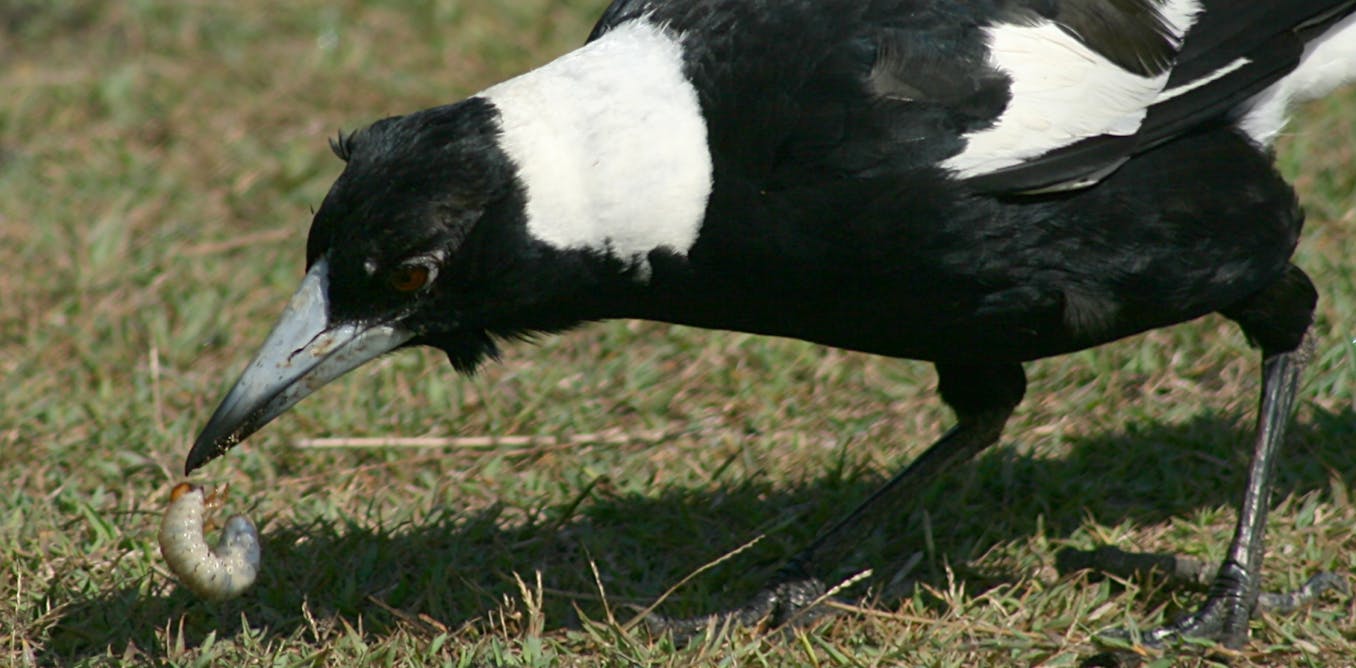 Answer:  GRUBBY
(In real life grubs are pretty disgusting!  The larvae eat the roots of your grass.  Both raccoons and skunks love to eat grubs, but they kind of dig up your lawn to get to them.  So, that is not optimal.  I'm sure there must be some kind of birds that enjoys eating them.  At least they won't damage your lawn getting at them.
All of today's clue words showed up on the ralis95 clue word database.  Three of the jumbles appear to be new.  However, we have seen "smyut" in past Jumbles.  They all came to me pretty quickly.  The answer letter layout was a sparse – like a grubbed out lawn – six letter jumble.  It made for a quick solve.
The cartoon does a great job of making them look cute.  Gotta love dad's glasses and mustache and beard!  Dig the fangs on the "baby"!  Ugh!  All creatures serve some purpose in this world, but grubs are just a nuisance in Man's world.  Be well and do good, friends.)   —   YUR
Images courtesy of Google
Happy birthday to Mike Cooley of Drive-By Truckers!