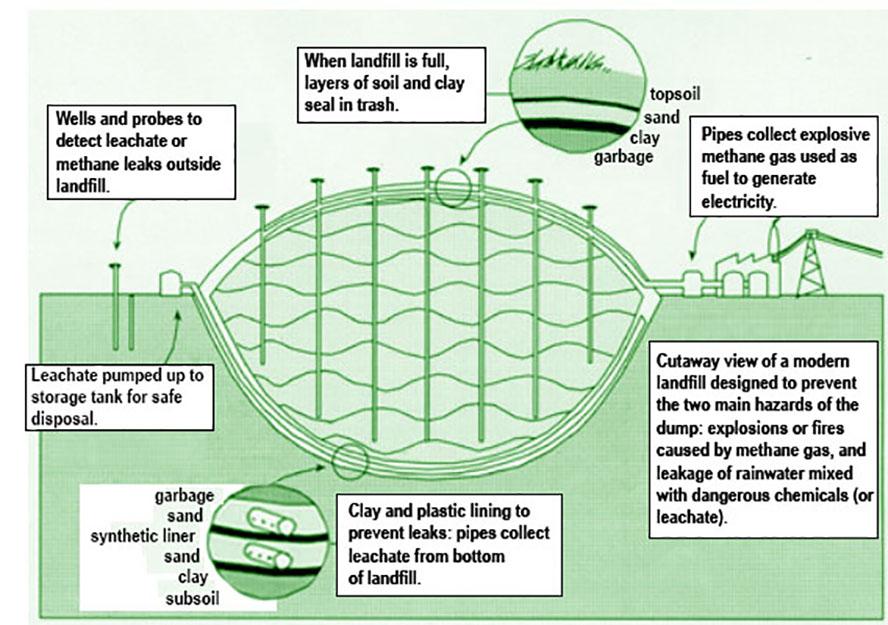 Visual Description:  The overfill landfill.
BEALF  =  FABLE,  FROEF  =  OFFER,  CUVAMU  =  VACUUM,  SKURNH  =  SHRUNK   —   Giving us:  AEOEVCHRK
Clue/Question:  The town's landfill was over capacity and beginning to – – –
Answer:  "REAK"Make that "REEK" HAVOC (Thanks, to Anthony Marasco!  See the comments.)

(A semi-literal/figurative stinky pun!  It took me a couple of looks to see the final answer, but the quotation marks definitely helped.  Just by coincidence – I'm sure – one of the answers in today's LA Times Crossword Puzzle was WREAK!
There were no new clue words today.  Two of the jumbles appear to be new, but we've definitely seen both "froef" and "skurnh" before.  The answer letter layout was another fine nine letter jumble.  Nothing obvious there, from my standpoint.
Great cartoon of garbage trucks, lining up to get into the dump.  You can see the city off in the distance, and some seagulls looking for a free meal.  Looks like they're going to have to truck in some fill dirt, to cover up the open garbage.  Then they'll need to find/create a new dump.  Be well and do good, friends.)   —   YUR
Images courtesy of Google