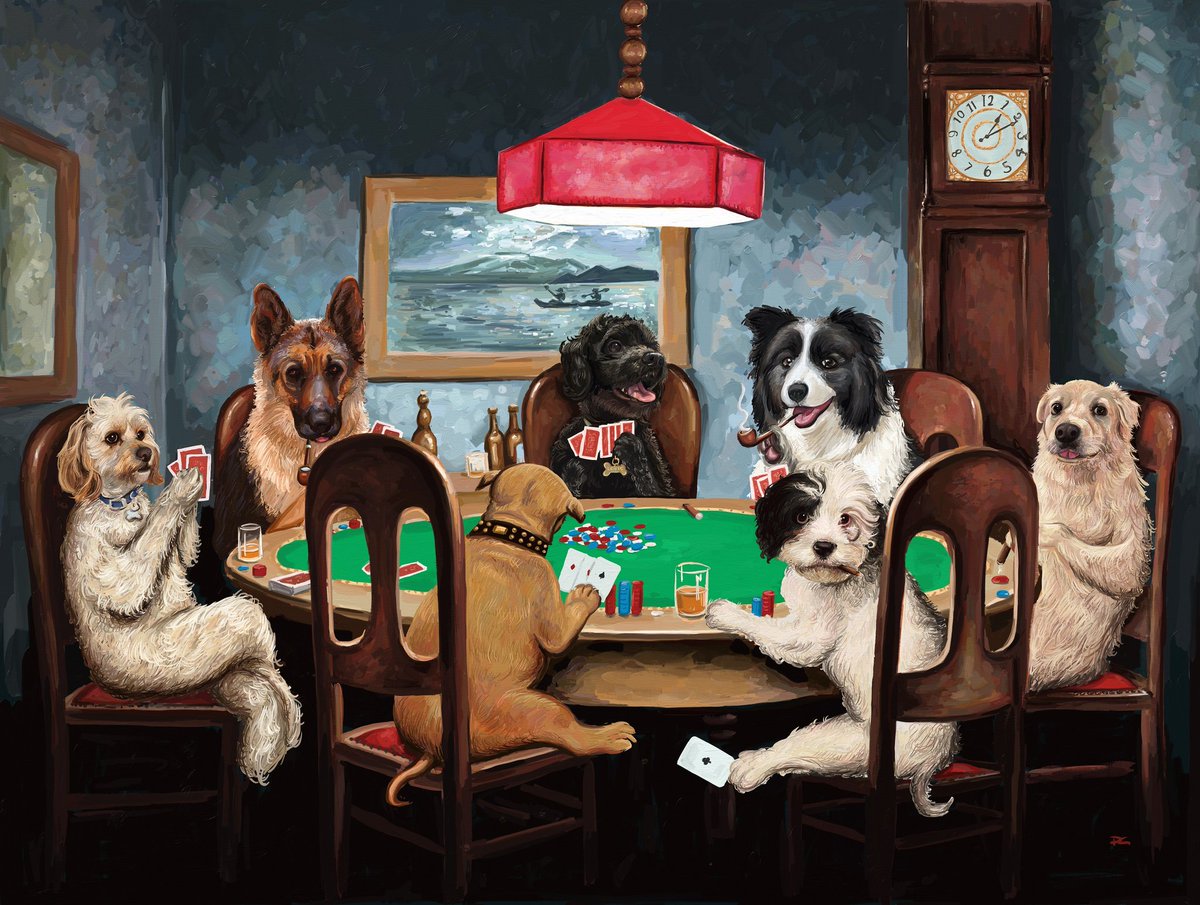 Visual Description:  Jeff and his poker pals.
APMIRI  =  IMPAIR,  HOTRAT  =  THROAT,  LWEAIH  =  AWHILE,  TRPOYS  =  SPORTY,  DLIFED  =  FIDDLE,  NYRREO  =  ORNERY   —   Giving us:  IATHTAHSRTIDNY
Clue/Question:  The poker player had never gone "all in" before but was now ready to – – –
Pre-Answer:  Five Words  (3-letters)  (3-letters)  (4-letters)  (2-letters)  (2-letters)
Answer:  TRY HIS HAND AT IT
(Ooh!  Four of a kind.  Generally a very safe bet, especially considering what's on the table.  It doesn't look like Mike could possibly be beat.  Too bad he's so open and honest.  If he kept his mouth shut he coulda got more money outta them.  Talk to the man, Jeff!
All of today's clue words are familiar old Jumble chums.  Five of the jumbles were coming up as new though.  We've definitely seen "dlifed" before.  The answer letter layout was a challenging fourteen letter jumble.  I figured words two and three would be HIS HAND, which left me with ATTRTIY.  That was enough!
Great card game cartoon.  I grew up playing five card stud, but for the last thirty years, or so, it seems that everyone plays Texas Holdem.  I actually prefer Texas Holdem.  There's a little more drama.  And, I enjoy every chance I get to post a dogs playing poker painting!  I'll probably never completely grow up.  Be well and do good, friends.)   —   YUR
Images courtesy of Google