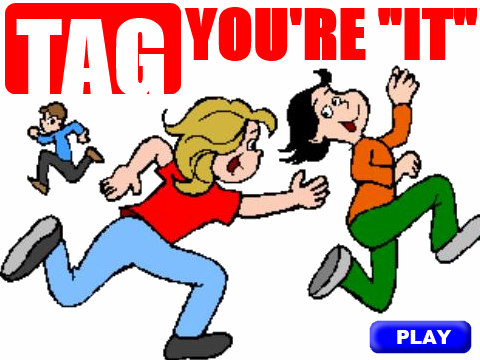 Visual Description:  Playground perseverance.
EIGMA  =  IMAGE,  PMYET  =  EMPTY,  AANOST  =  SONATA,  MOOABB  =  BAMBOO   —   Giving us:  IESTBO
Clue/Question:  If you get tagged while playing tag, just accept the fact and think – – –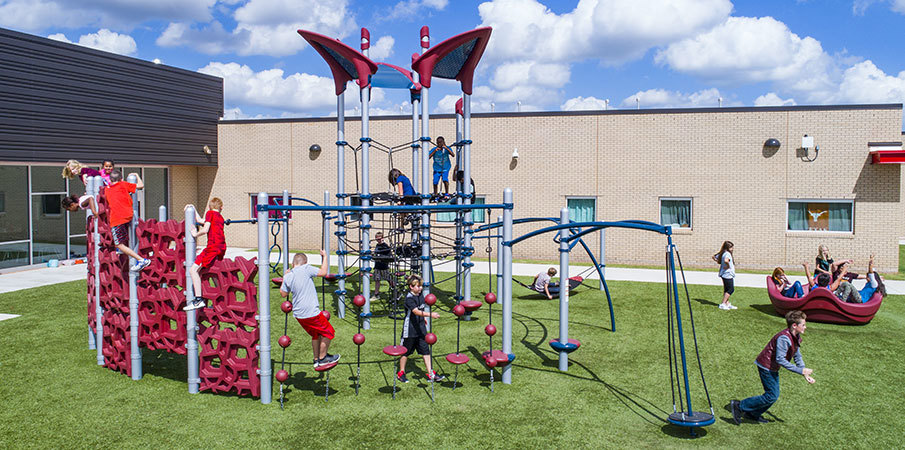 Answer:  SO BE IT
(Short and sweet!  Or, should that be short and solemn?  This Jumble may have been suggested by someone like Ken, or lwc.  My wife, who is a "good" Catholic, is very fond of this – originally – Biblical phrase.  I'm more of a "whatever" kind of guy, or "okie dokes"!  "Because I'm easy.  Yeah, I'm easy."  "I'm easy as a Sunday morning."  That's the Keith Carradine/Lionel Ritchie mash-up of my philosophy, folks!
All of today's clue words are familiar old friends, again.  However, all of the jumbles appear to be new.  No stumpers today, for me.  The answer letter layout was a concise six letter jumble.  I thought it was nicely cryptic.  I just remember the "You're It!" of the tag of my youth.  Do Catholic kids go running around saying "So be It"?  JKLOL!
Fine schoolyard playground cartoon.  I'm seeing a jungle gym and the bottom portion of a slide.  All fenced in, for the kids security.  Nowadays, I think some folks would probably consider the game of tag a form of assault!  Of course, I say this in jest, but then again . . .  Be well and do good, friends.)   —   YUR
Images courtesy of Google