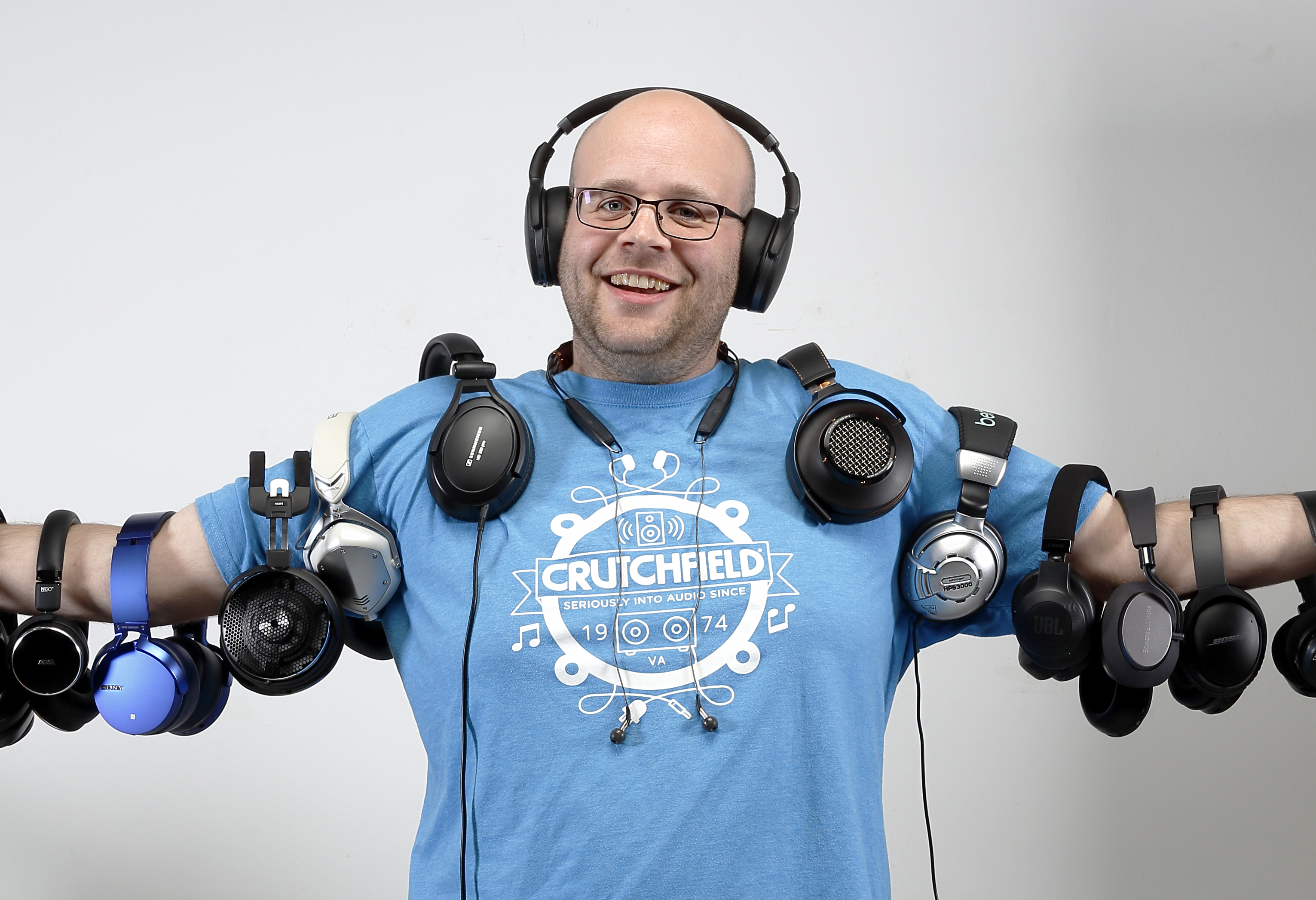 Visual Description:  Shutting out the world.
SOYBS  =  BOSSY,  RUHNC  =  CHURN,  ZAIWRD  =  WIZARD,  NEMECT  =  CEMENT   —   Giving us:  OSSCUIARMET
Clue/Question:  When told the pricy headphones he loved were on sale, it was – – –
Answer:  MUSIC TO HIS EARS
(Ahh!  A melodic stinky pun.  And one I believe we've had before, possibly in a slightly different context.  One thing I noticed right away – and WordPress did too – was that the guys went with the less common pricy, as opposed to the more common pricey.  It kind of runs contrary to the shiny vs shiney rule.  The English language is full of these idiosyncrasies.  Regardless, I don't think it prevented anyone from solving the final answer.
All four clue words are on the ralis95 clue word database, but they're words we haven't seen recently.  Three of the jumbles are coming up as new.  But we've definitely seen "soybs" in a previous Jumble.  The answer letter layout was an Eleatic – I know, not the proper use of this word – eleven letter jumble!  I thought that it was nicely cryptic, and didn't give anything away . . . by itself.
I'm guessing that this is a scene, with Jeff, in some kind of music store.  But to me, it resembles one of those Apple Stores.  I always feel really out of place in those stores.  They seem so futuristic to me, and they're always – predominantly – staffed by the backpacker crowd.  With these younger generations it seems like the backpack is permanently attached to their backs.  Like the old American Express slogan, they don't leave home without it!  Fun comeback Jumble!  Be well and do good, friends.)   —   YUR
Images courtesy of Google