Visual Description:  Washing worries.
GTHIS  =  SIGHT,  HLACS  =  CLASH,  TRAAKE  =  KARATE,  CNEREO  =  ENCORE   —   Giving us:  SIHASKRENE
Clue/Question:  The psychiatrist dried her clothes on low heat because she didn't want to – – –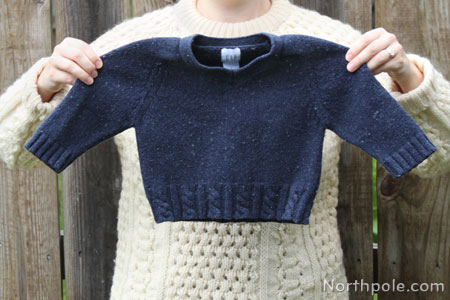 Answer:  SEE A SHRINK
(I guess this pun is more shrinky, than it is stinky!  I think I've heard that most psychiatrists actually see a shrink themselves.  I guess they don't subscribe to "Physician heal thyself!", which actually has a few meanings.  Maybe they're keeping this other famous quote in mind:  "A Man Who Is His Own Lawyer Has A Fool for a Client".  But everybody can use some help every once in a while, and you can't always see your own problems as another set of eyes might.
Another day where all of the clue words appear on the ralis95 clue word database, yet all of the jumbles appear to be new!  It actually took me a few looks to see both "karate" and "encore", one being of Japanese origins and the other being French.  The answer letter layout was a tidy ten letter jumble.  I thought it was well laid out and cryptic.  But the cartoon's dialog and the clue/question kind of screamed out SHRINK!
Cute cartoon of the couple in their laundry room.  From the way the husband is speaking it sounds like he is a psychiatrist as well.  So, I think it would be nearly impossible for her to not SEE A SHRINK.  Ya know, when it comes to those kind of sweaters, if you don't want to take them to a dry cleaners, you just wash them in cool water.  After the spin cycle is over you just find a place to let the sweater lie flat to dry.  It's much safer than risking them in the dryer.  Even on low heat.  "Ancient Chinese secret!"  LOL!  That reminds me, Kung Hei Fat Choi to all those who follow the Chinese New Year!  So sad that a pathetic old man took out his deep-seated aggression on a group of innocent people.  I think he could've used a good psychiatrist.  Be well and do good, friends.)   —   YUR
Images courtesy of Google