Visual Description:  Ancient Chinese . . . History.
VYARG  =  GRAVY,  GIWHE  =  WEIGH,  TIVEYL  =  LEVITY,  NSITLP  =  SPLINT   —   Giving us:  GRAEGHLETSNT
Clue/Question:  To build China's famous system of walls, they went to – – –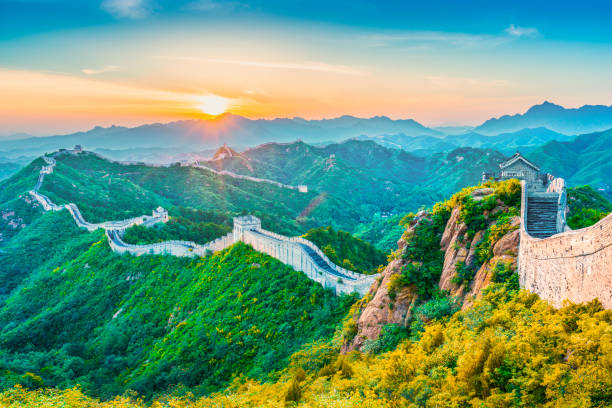 Answer:  GREAT LENGTHS
(It is an engineering marvel!  And today it is probably China's greatest tourist attraction.  But I hear they also have some really inspiring gorges.  I hear they're . . . gorgeous!  And there is The Forbidden City & Imperial Palace in Beijing.  The Terracotta Army.  And that place where they raise all those Giant Pandas!  China is a big country, with plenty to see.  If Jeff Knurek hasn't been there yet, I'm sure that it is on his bucket list.  I know I'd love to visit.
All of today's clue words are on the ralis95 clue word database.  Three of the jumbles appear to be new though.  We have definitely seen "giwhe" at least once before.  All the clue words came to me pretty quickly.  The answer letter layout was another terrific twelve letter jumble.  It is a magnificent structure . . . much like the Great Wall.  Decently cryptic too.
The cartoon seems to be of a college history class.  The professor is standing at his lectern, pointing to the map of China.  The one student is getting away with a stinky pun of his own!  A doubly funny Jumble!  Be well and do good, friends.)   —   YUR
Images courtesy of Google