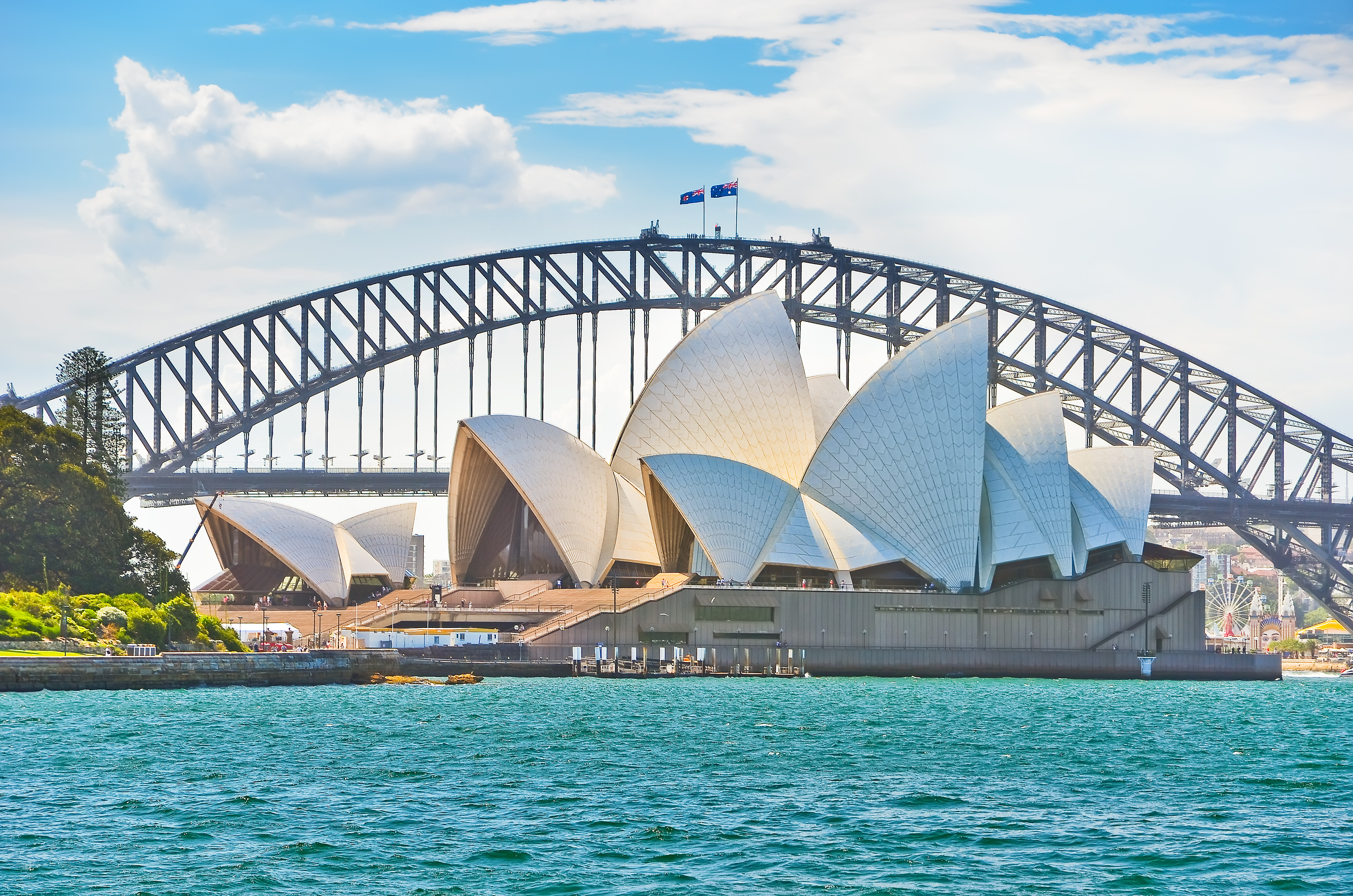 Visual Description:  An Australian adventure.
UNEVE  =  VENUE,  YARNOV  =  RAYON,  DWONIW  =  WINDOW,  DMFOYI  =  MODIFY   —   Giving us:  ENURANWDWODY
Clue/Question:  After arriving in Sydney, their vacation in Australia was – – –
Answer:  DOWN UNDER WAY
(Well . . . under way, in a land down under.  "Where women glow, and men plunder."  Very cute.  And it looks like a fantastic family trip!  The Knurek family really seems to be well traveled.  Sydney and Cam are very fortunate to have parents that have shown them the world.  Books and television are all well and good, but actually being there takes things to a whole new level.
All of today's clue words have been used before.  Two of the jumbles appear to be new, but we've definitely seen both "uneve" and "yarno" in previous Jumbles.  I got the first three right away, but it took a few looks for me to see "modify".  The answer letter layout was a terrific twelve letter jumble.  Superbly cryptic.  But as long as you know Australia's nickname it shouldn't have taken very long to get the final answer.
Great cartoon of the Knurek family driving across the Sydney Harbour bridge in Australia.  Notice how they also use the totally unnecessary letter U in the word harbor!  You can see the Sydney Opera House in the background.  And, look at Jeff.  He's driving on the right-hand – WRONG – side of the car . . . and road!  That Limey influence is strong with that former colony!  LOL!  Why they don't break away from the British Commonwealth is beyond me.  Fun Jumble.  Be well and do good, folks.)   —   YUR
Images courtesy of Google