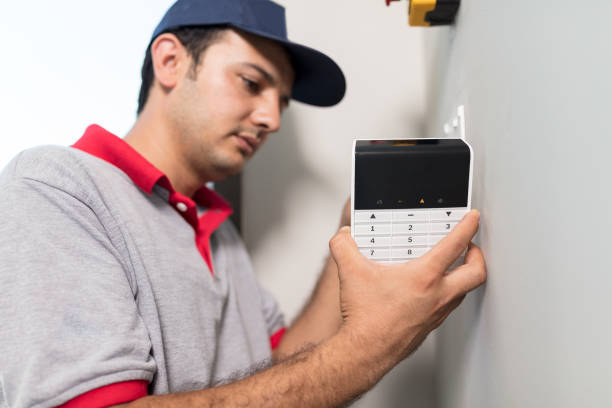 Visual Description:  Why I have a big dog.
LIXEE  =  EXILE,  NIRDG  =  GRIND,  TRAWMH  =  WARMTH,  GAADNE  =  AGENDA   —   Giving us:  ELERDWEMAEA
Clue/Question:  After hearing about the recent burglaries in the neighborhood, they – – –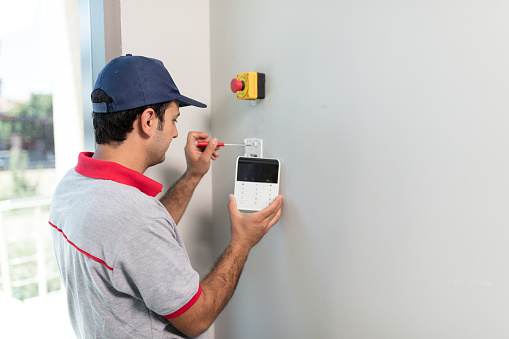 Answer:  WERE ALARMED
(When burglars come to my home I say:  Say hello to my – NOT SO – little friend!  And then Wally barks up a storm, and I grab a baseball bat and a butcher knife.  A man's home is his castle, and he must defend it.  I will man the parapets with vats of boiling oil, if the Huns choose to assail my abode!  No hiding behind cameras, or safe-rooms, for this cranky old man.  If you want to take what's mine, you'll have to go through me.  And win or lose, I will exact my pound of flesh.
All standard, recognizable Jumble clue words today.  The third and fourth jumbles appear to be new, however we have definitely seen "lixee" and "nirdg" in previous Jumbles.  The only one to give me any pause was "gaadne".  Clue words starting with vowels can be a little more challenging.  The answer letter layout was an elegant eleven letter jumble.  It did a respectable job of disguising the final answer.  But it could not fluster me.
Fine domestic scene, of a worker installing some kind of alarm system for a middle-aged couple.  Some cats can be like watchdogs.  They don't really deter like a dog would, but some are very defensive of their homes.  A cat attacking a burglar, with its claws and hissing, would probably freak out a lot of burglars.  This kitty does not look particularly friendly, so the installer best watch out!  Be well and do good, friends.)   —   YUR
Images courtesy of Google