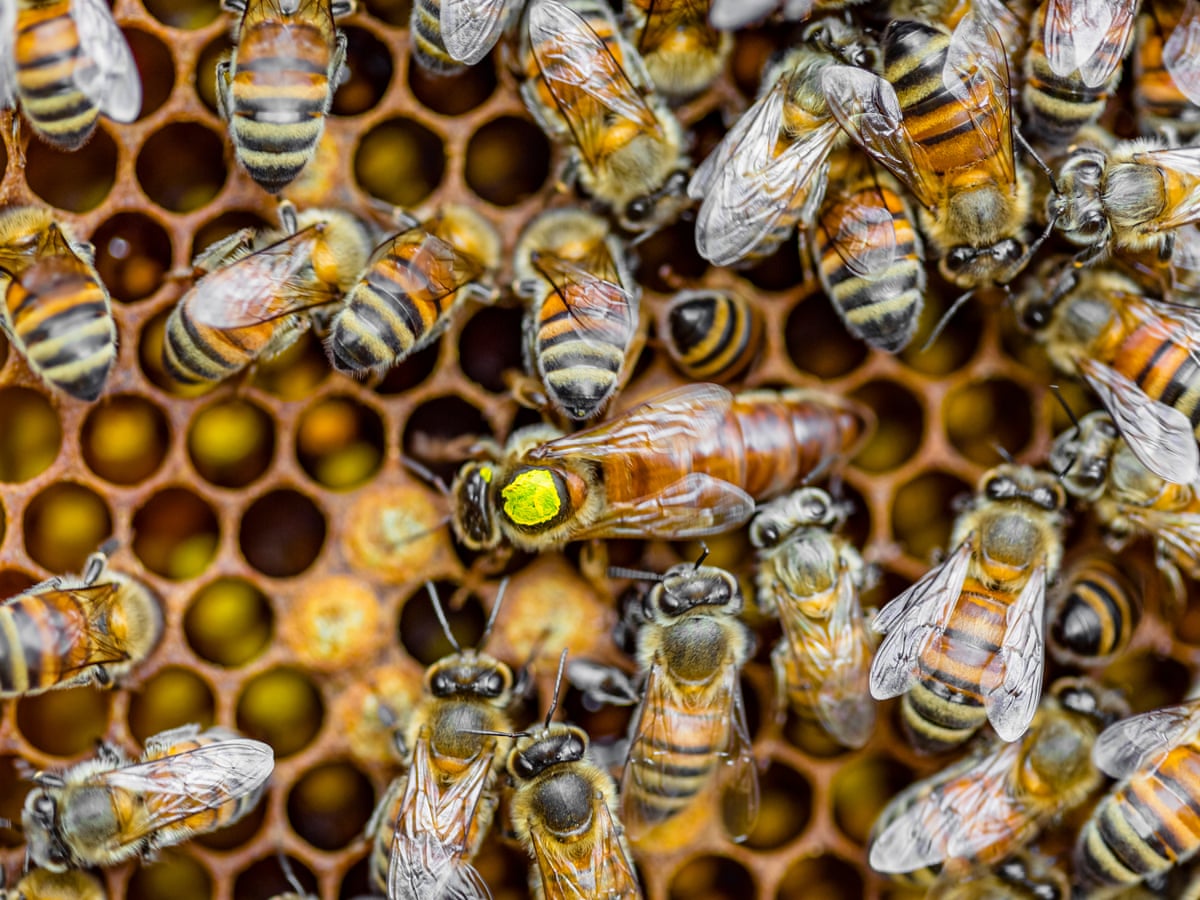 Visual Description:  Hive Talkin'!
TKAWE  =  TWEAK,  PRITE  =  TRIPE,  EEBMML  =  EMBLEM,  THSCIT  =  STITCH   —   Giving us:  TWETRIEEMESITH
Clue/Question:  The bees were in no hurry to finish making honey and wanted to take – – – 
Answer:  THEIR SWEET TIME
(I used to post the "spoilers" pretty early in the morning.  Then they started going up a little later, and some folks really started complaining.  I always offered them a full refund, but . . . Then, after a while, I decided to take my sweet time!  They could get their answers from one of those other sites.  I don't mind.
All of today's clue words are on the ralis95 clue word database.  However, all of the jumbles are coming up as new, for me.  I will not eat "tripe"!  I'm sure that some people must like it, but I don't know any of them.  The answer letter layout was a fantabulous fourteen letter jumble!  I thought it was wonderfully cryptic.  But the leading nature of the clue/question made for a very quick solve.
Fun cartoon of the queen bee, in the throne room of the hive.  I liked the honeycomb backdrop.  And I get why the queen is wearing a crown.  But why are all the worker bees wearing baseball caps???  Is that the official head-wear of the proletariat, or something???  Cute scepter.  Fun Jumble.  Be well and do good, friends.)   —   YUR
Images courtesy of Google