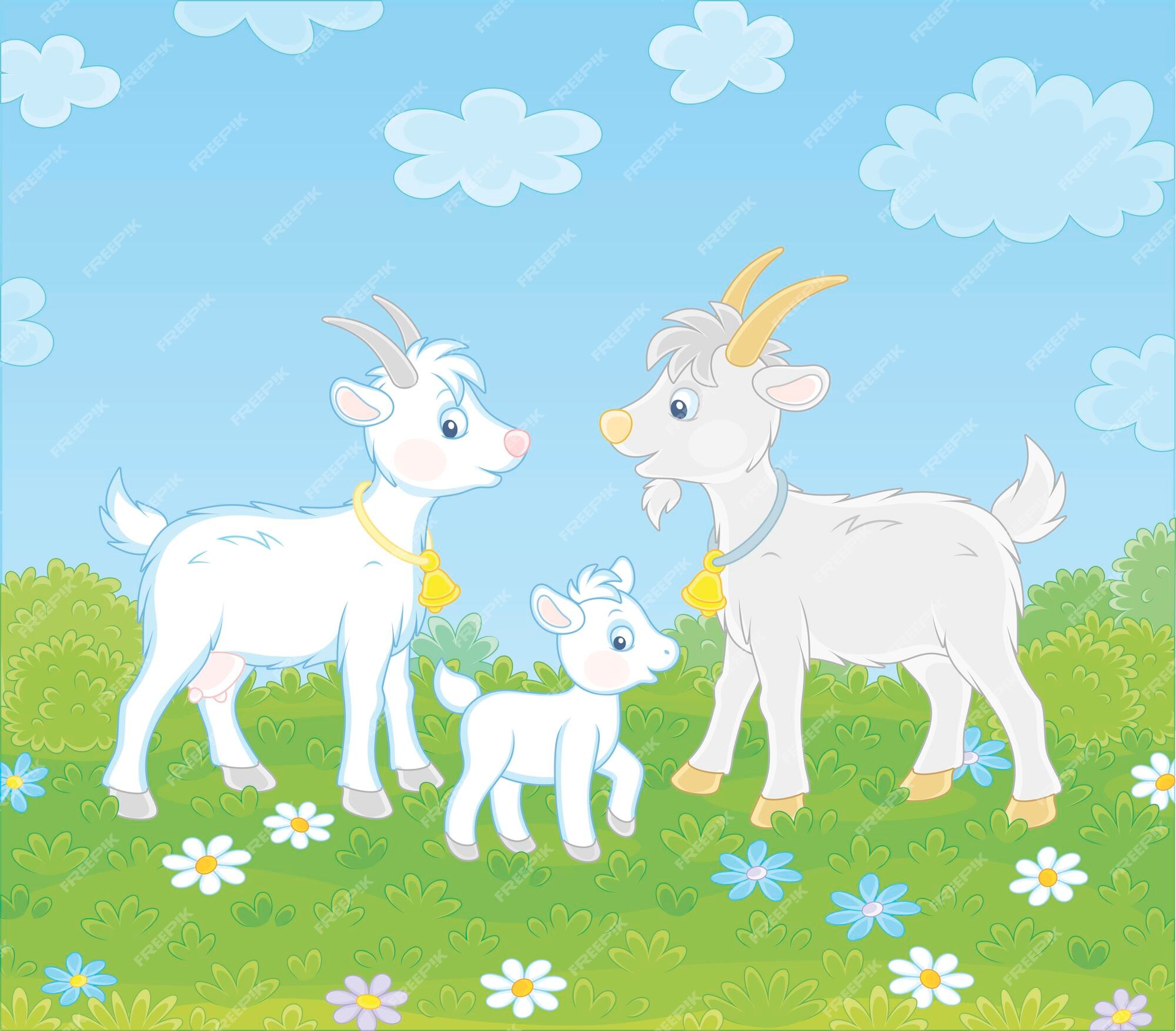 Visual Description:  Down on the farm.
IFCNH  =  FINCH,  LIRLD  =  DRILL,  WEYLAK  =  WEAKLY,  VIEDDI  =  DIVIDE   —   Giving us:  FINDRLEKYDI
Clue/Question:  The goat parents took their children to a restaurant that was – – –
Answer:  KID FRIENDLY
(Oh, you kidz!  A really corny pun!  But cute as heck.  Goats are related to sheep, right?  Do they ever call a nanny goat a ewe?  Or, a billy goat a ram?  I guess not because they don't call kids lambs.
It's one of those rare days where all the clue words are on the ralis95 clue word database . . . and all four jumbles have been used in prior Jumbles!  That doesn't happen very often.  It's not really all that interesting though.  The answer letter layout was an excellent eleven letter jumble.  But even without writing it down, or reading the clue/question, I was able to get the final answer.  The cartoon and the final answer layout was all I needed.
Really cute cartoon of the little goat family dining at a makeshift table.  With a chicken wait staff and a few other patrons, all eating in the barnyard.  Very nice.  Be well and do good, friends.)   —   YUR
Images courtesy of Google