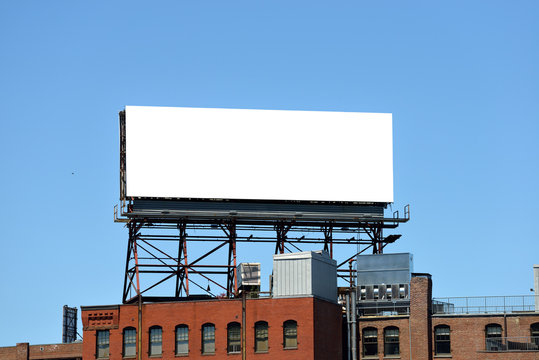 Visual Description:  Rise and shine!
AGEEL  =  EAGLE,  ONUDP  =  POUND,  DINADC  =  CANDID,  PMSCUA  =  CAMPUS   —   Giving us:  EAUNDDAMP
Clue/Question:  The billboard installer was awake early because he had to be – – – 
Answer:  UP AND "AD 'EM"
(A fine stinky pun, if I've ever heard one!  It's kinda hard to believe that billboards are still a thing in this overly digital 21st Century, but they still are.  I think their subject matter has narrowed some though.  I'm no longer a commuter, but it seems to me that the vast majority of them are either Public Service types of things like:  Don't Drink and Drive, Suicide Prevention, Quit Smoking, Get Vaccinated, etc., etc., or they are advertising some kind of casino, OR trying to entice you to play the Powerball and Mega Millions.  I think many people tend to disregard them though, except when traffic snarls, and you're kind of a captive audience.
All classic clue words today.  Three of the jumbles are coming up as new, for me.  But it seems we've definitely seen "dinadc" in an earlier Jumble.  I first wrote down ALEGE instead of EAGLE.  Dumb, I know.  But the way the word is pronounced differs from the spelling, and the way the dictionary breaks down the word;  al-lege.  The first L is NOT in the pronunciation!  LOL!  I also found it interesting that the words allege and allegiance pretty much have nothing in common.  English is such a crazy hodgepodge!  The answer letter layout was a nifty nine letter jumble.  Definitely cryptic, but the final answer slots and the quotation marks helped make for a quick solve.
Great early morning bedroom scene cartoon, of a couple of urbanites.  The guy is raring to go, but the wife isn't having it.  I liked the billboard on the building across the street, through their window.  Not for nothing, but have the guys ever showed us any kind of gay couples???  I know they strive to be politically correct, but it seems like they're avoiding depicting gay men and women couples.  Do they think it would alienate too many of their readers?  Hmm!  Just a thought.  I'm ALWAYS alienating someone!  LOL!  Be well and do good, friends.)   —   YUR
Images courtesy of Google