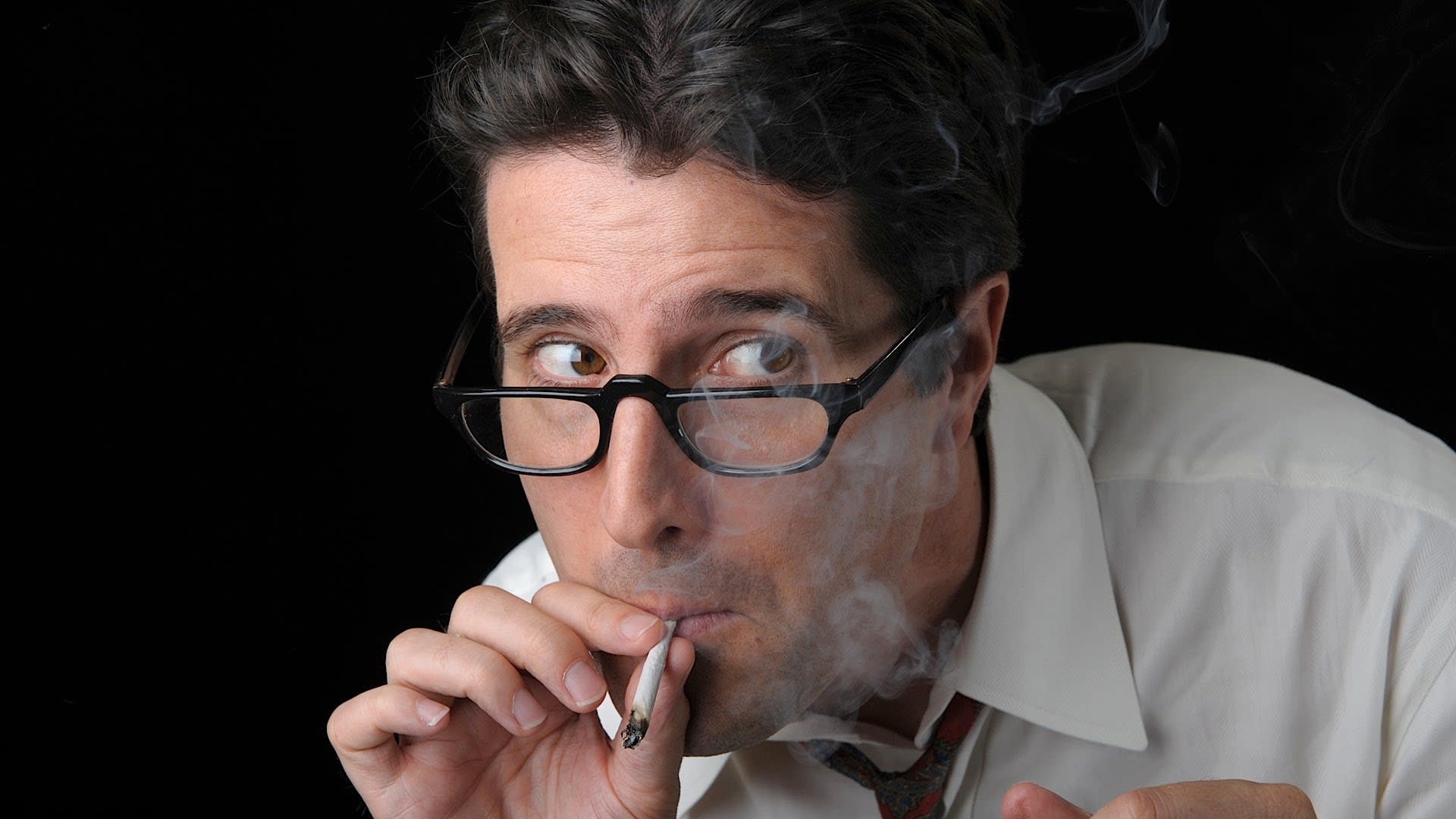 Visual Description:  Combusted busted, no more trusted.
MYDIL  =  DIMLY,  VONWE  =  WOVEN,  GMYOSG  =  SMOGGY,  CBNEOK  =  BECKON   —   Giving us:  IMLWENSOGBKO
Clue/Question:  He told his wife he was quitting cigarettes, but he was just – – –
Answer:  BLOWING SMOKE
(He thought he was pulling the wool over her eyes, but she could see through the haze of his deception.  There are SO many telltale signs that someone is still smoking.  The stench clings to you like a wet dog.  The fumes are in your hair and on your clothes.  It stays on your breath, and it can even stain your fingernails.  But once you're hooked it's very hard to stop.  It's much more than behavioral.  It's a chemical addiction that enslaves people with addictive personalities.  Fortunately, I did not inherit that gene from my parents . . . both smokers.  The only chemical addiction that I have is to caffeine.  I've quit before, for cleanses, and you do go through withdrawals.  But because it's generally good for you – in moderation – it's an indulgence that I allow myself.
I think that Hoyt has given up on giving us new clue words, and is just trying to bring back clue words we haven't seen in a while.  It's definitely been a few years since we've seen "beckon".  Two of the jumbles came up as new for me, but we've definitely seen "mydil" and "vonwe" in earlier Jumbles.  The answer letter layout was a terrific twelve letter jumble.  Wonderfully cryptic.  But the clue/question, and the great cartoon, made for a quick solve.
Great scene of the hubby trying to sneak a smoke out on his back deck.  But the Missus, and Fido, caught him in the act!  And, he's been confirmed as a liar!  Dude!  Just admit that this is bigger than you, and get some professional help.  There's no shame.  Lots of folks just can't quit on their own.  Be well and do good, friends.)   —   YUR
Images courtesy of Google