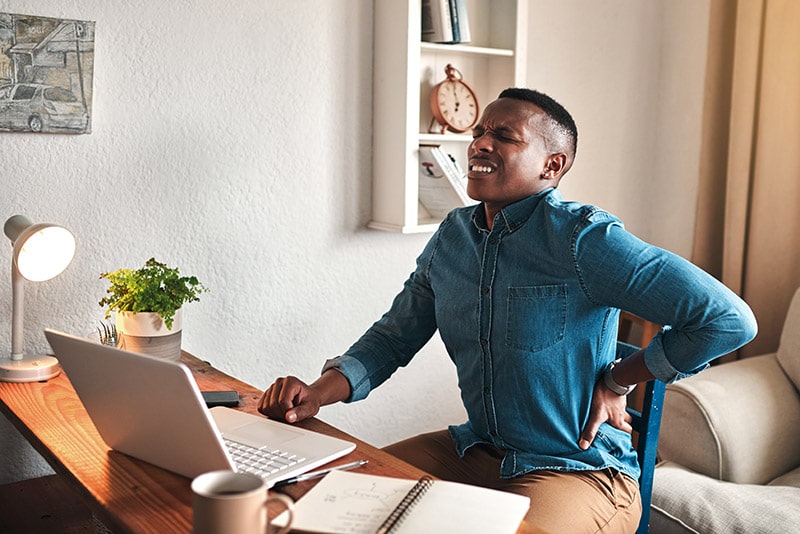 Visual Description:  Too many cooks.
TBINET  =  BITTEN,  DNCIUT  =  INDUCT,  MHRAME  =  HAMMER,  NSAAOT  =  SONATA,  FTRFEO  =  EFFORT,  LMEYLS  =  SMELLY   —   Giving us:  TTEINAMRSNTETEL
Clue/Question:  With so many relatives telling him how to cure his back problems, he longed for the – – –
Pre-Answer:  Two Words  (6-letters)  (9-letters)
Answer:  SILENT TREATMENT
(When you are in extreme back pain . . . you just don't want to hear it!  I know that everybody means well, but just about anything they might suggest is not going to help the situation.  It's one of the reasons why people say:  Silence is Golden!
No new clue words today.  Five of the jumbles are coming up as new, but we've definitely seen "tbinet" some time ago.  I was able to solve them them all rather quickly.  The answer letter layout was a fabulous fifteen letter jumble.  I thought it was beautifully cryptic, and not at all obvious.  The sufferer's line was the big clue for me.
Fine cartoon of some poor schlub, his wife? and other relatives.  All he wants is to be left alone, so he can enjoy the game.  Even if he's in terrible pain.  Be well and do good, friends.)   —   YUR
Images courtesy of Google