Visual Description:  High Hopes!
FONET  = OFTEN,  NHROO  =  HONOR,  PMOOMP  =  POMPOM,  ROYTMS  =  STORMY   —   Giving us:  OFNHOROMOSTO
Clue/Question:  NASA developed the Artemis Program to once again – – –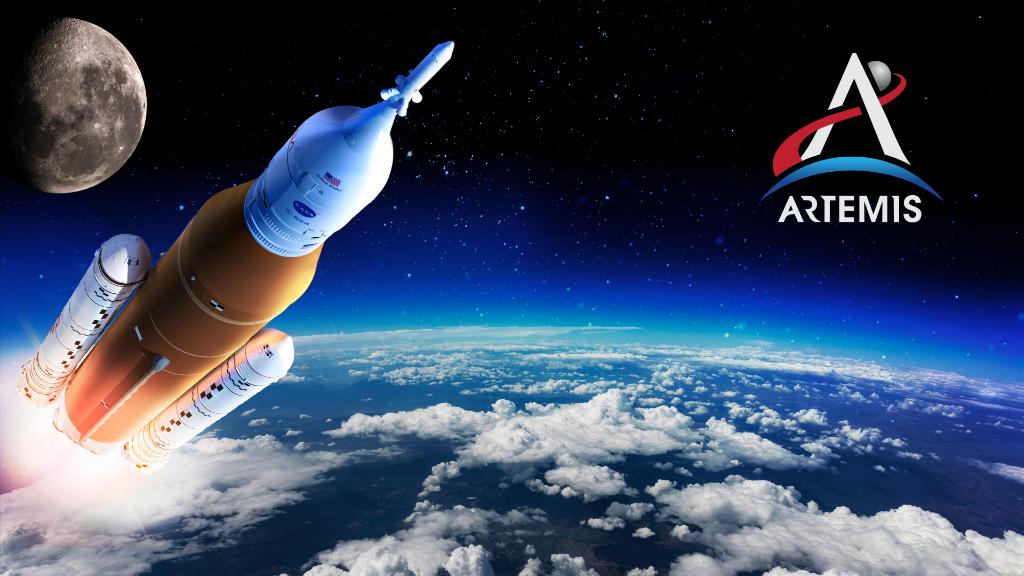 Answer:  SHOOT FOR THE MOON
(Will this possibly lead to the colonization of the moon?  That would be pretty cool!  Then we could make it the 50th state of the United States.  What's that, you say?  We already have 50 states?!  Well, we won't after we give Texas back to Mexico!  I'm so sick of the crappy attitude coming out of that state.  And, they always act like they're the bad-ass state . . . but it took 376 of their – brave – law enforcement officials 72 minutes before they breached the classroom, and killed the shooter/killer of 2 teachers and 19 children, in Uvalde's Robb Elementary School!  Yes, I know I'm not "qualified" to make this kind of judgement, but who knows how many lives might have been saved had they reacted – appropriately/as they were trained – in the first 30 minutes, or so?  Their inaction and delay make them almost as culpable as the shooter himself.  How do any of them sleep at night?
Yes, we've seen all four of these clue words before.  Two of the jumbles appear to be new, but we've definitely seen both "fonet" and "nhroo" in previous Jumbles.  I guess you can't have a sing pom, so the word is "pompom", although it looks like it should be hyphenated.  And, the word "pompom" is originally a French word, which apparently means "the limit", or the top of something, as in a fancy hat.  The answer letter layout was a terrific twelve letter jumble.  Tremendously cryptic!  The spacing of the final answer slots made for a quick solve though.
Cool cartoon of the Artemis Program presentation!  As a kid, I always loved the space program.  From John Glenn being the first man to orbit the earth, the Gemini missions, to the Apollo moon missions, I watched them all.  It's a shame that we haven't gone back to the moon since December 1972.  50 years is a long time!  We gotta get back up there before the Chinese take it over!  Don't laugh.  That could happen.  Be well and do good, friends.)   —   YUR 
Images courtesy of Google