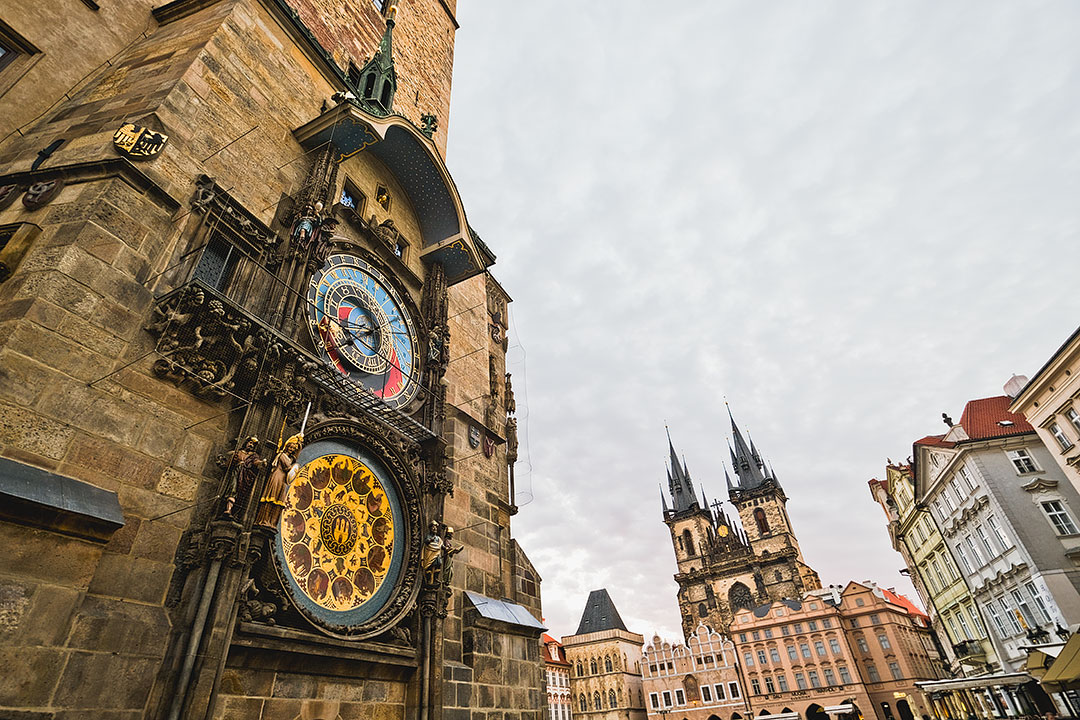 Visual Description:  New friends of Old Town Square.
LPITO  =  PILOT,  CHKIT  =  THICK,  DUCOYL  =  CLOUDY,  ZPEULZ  =  PUZZLE   —   Giving us:  ITTHCCOUZE
Clue/Question:  They'd heard good things about Prague, so they went there to – – –
Answer:  "CZECH" IT OUT
(I always like a good travelog Jumble!  They broaden our horizons!  I've never been to the Czech Republic, but I've heard really great things about Prague, from folks who have been there.  Lots of great museums and galleries.  And, plenty of Gothic churches and cathedrals, and of course that beautiful astronomical clock!  It's very cosmopolitan, and lots of the citizens can speak English, which is a big help to American tourists.
I'd say that Hoyt has semi-officially given up on giving us new clue words, as we've seen all of these ones before.  WordPress might just be acting up, but all of today's jumbles appear to be new, though I wouldn't swear to that.  The only one that gave me any pause was "ducoyl".  The others kind of jumped off the page at me.  The answer letter layout was a tidy ten letter jumble.  By itself not obvious.  But with the great cartoon, and seeing they were in Prague, and the quotation marks in the final answer slots, they all made for a quick solve.
Great cartoon of the tourists in the Old Town Square section of Prague!  That astronomical clock is a sight to behold.  What an engineering marvel!  Yeah, Prague is on my list.  Fun Jumble.  Be well and do good, friends.)   —   YUR
Images courtesy of Google