Visual Description:  Queuing for a seat.
TAGNR  =  GRANT,  LUFTA  =  FAULT,  DOUTIS  =  STUDIO,  NODENT  =  TENDON   —   Giving us:  GNAUSTIOTDN
Clue/Question:  They were willing to wait in a long line to eat there, because the food was – – –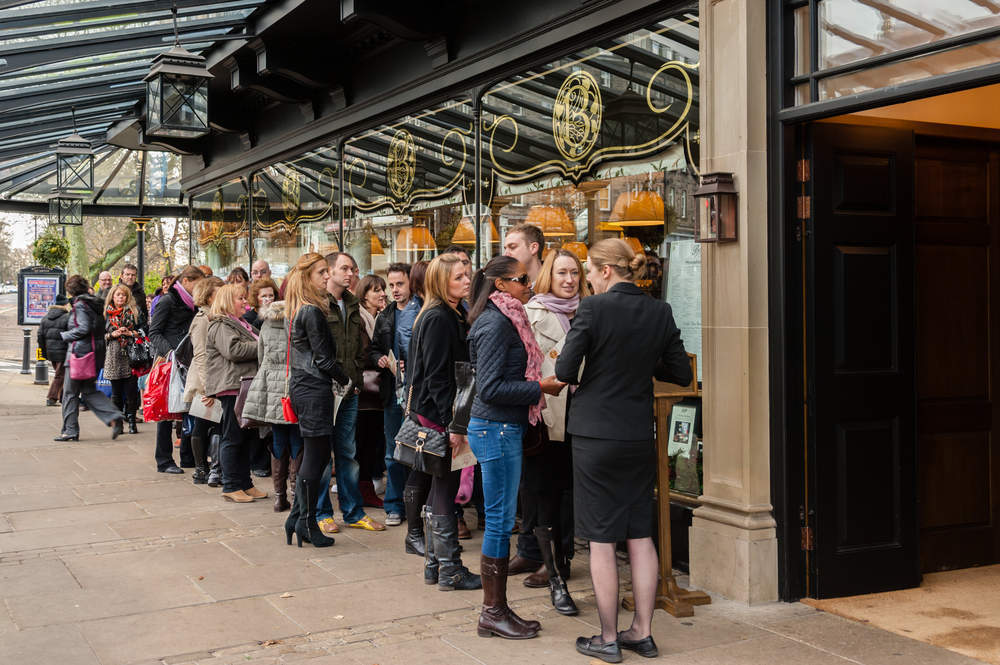 Answer:  OUTSTANDING
(Worth the wait, huh?  Some places definitely are.  Others don't always live up to the hype.  Sometimes it's more about seeing, and being seen, than the actual dining.  Especially with these ritzier places.  You also see lines for these fad foods, like the Cro-Nuts, cupcakes, avocado toast, etc. and certain chicken sandwiches.  Meh!  Not a fan of having to wait.
No new clue words today.  Two of the jumbles did come up as new for me though.  However, we've definitely seen both "lufta" and "doutis" in previous Jumbles.  No real stumpers for me.  The answer letter layout was an elegant eleven letter jumble, but it didn't stop me from seeing the final answer immediately.
Fine cartoon of Jeff and Kathy about to be seated at the trendy ristorante.  Have no idea if this is an actual place, or just something Jeff came up with.  I hope the food was good though!  Mangia!  Be well and do good, friends.)   —   YUR
Images courtesy of Google