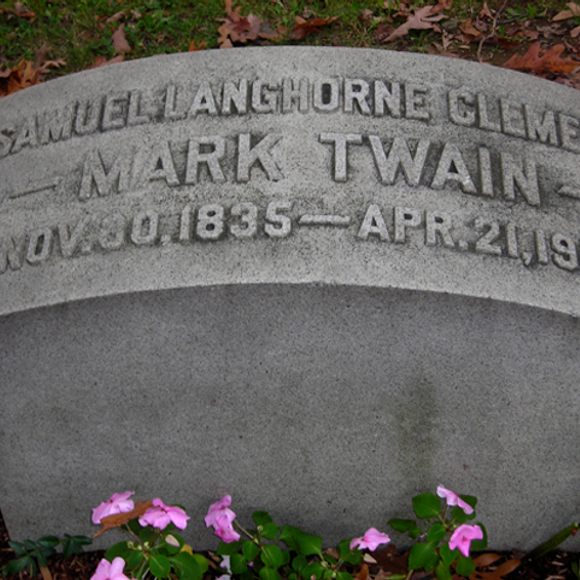 Visual Description:  Samuel Clemens' funeral.
HMPUT  =  THUMP,  LDEEU  =  ELUDE,  GIKSIN  =  SKIING,  GLRAUF  =  FRUGAL   —   Giving us:  THMELSKIFRA
Clue/Question:  Mr. Twain passed away in 1910, but he certainly – – –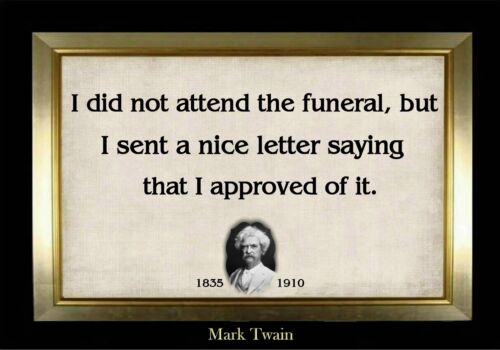 Answer:  LEFT HIS MARK
(Ooh!  Now that is a wonderfully stinky pun!  A bit of a pen-name pun.  One that he picked up from his time working as a riverboat pilot, on the mighty Mississippi.  Besides being one of America's favorite author's, he was also a popular humorist and lecturer.  Maybe the most famous man of his time.
Familiar clue words.  Three of the jumbles are coming up as new, for me.  But we've definitely seen "ldeeu" before.  The answer letter layout was an elite eleven letter jumble.  I thought it did an excellent job of disguising the final answer.  I had to write out the consonants, in alpha order, and then the vowels, in alpha order, to be able to see the final answer.
Fine period piece cartoon of the mourners.  And, it looks like a pallbearer is shown holding one corner of Mr. Twain's casket.  I've been a pallbearer a few times.  It's one of those many hands make for light work tasks.  And, someone has to do it.  Be well and do good, friends.)   —   YUR
Images courtesy of Google