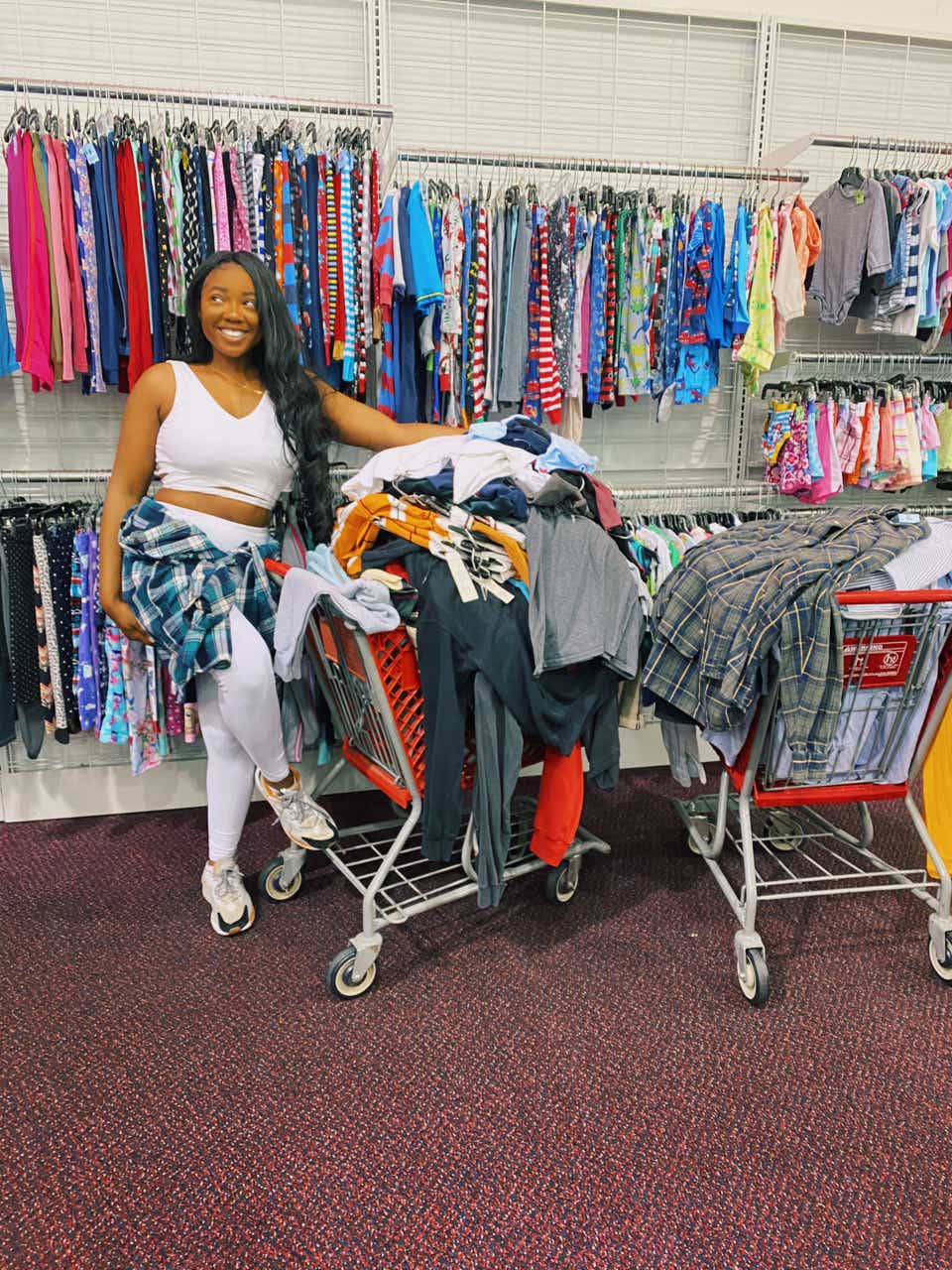 Visual Description:  Thrift shopping.
CUEND  =  DUNCE,  SEDSR  =  DRESS,  FROVLA  =  FLAVOR,  HERYOT  =  THEORY   —   Giving us:  DNEDSFLATEO
Clue/Question:  The vintage sweater with so many buttons was – – –
Answer:  OLD-"FASTENED"
(Yeah.  I guess OLD FASHIONED is hyphenated sometimes!  But this was a very clever, stinky pun!  My daughter LOVES shopping at thrift shops.  In a lot of them you just pay by the pound!  Now, that's a good deal!  I've got a lot of old suits that I probably should donate to one of these places.  All I really need is a nice blue one for happy occasions, and a black one for funerals.  Right?
Classic clue words again today.  Three of the jumbles appear to be new, but we've definitely seen "cuend" before.  The answer letter layout was an elusive eleven letter jumble!  It did an excellent job of disguising the final answer.
Great cartoon of some smart shoppers at a second-hand store.  I can't make out the name of the store though.  I can usually read backwards, but the small cursive is making it difficult for me.  The multi-buttoned sweater is a little much, but I do like the argyle one  the other lady is holding.  Be well and do good, friends.)   —   YUR
Images courtesy of Google